In collaboration with My World of Work Live, brought to you by Skills Development Scotland, we want everyone to be inspired by meeting a range of people from industry to understand what skills they use, how they got to where they are now and where to go next for more information if you think you would like to follow in their footsteps.
We have a range of informative interviews with industry professionals to show that everyone can do it! More interviews will be added in due course.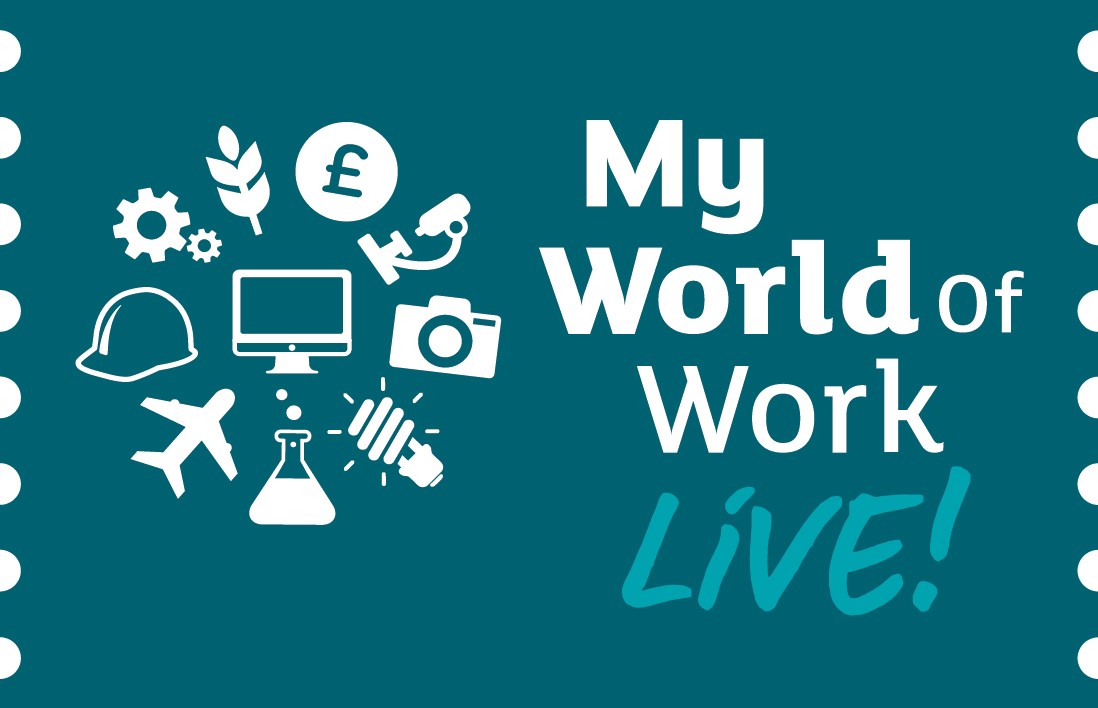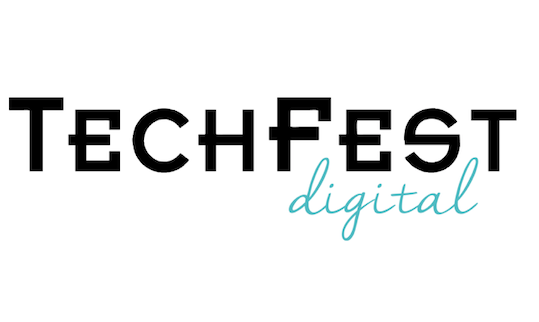 TechFest's Interview With Eilidh McKay and Amy Barclay
Eilidh's TechFest's Take Away:
''I think you get out what you out in. So if you put in all the effort, all the extra, then you got so much rewards from it. If you go in with a very open attitude and willing to make friends, and willing to respect everyone, then you get respect in return. The people at Tendeka, I've made lifelong friend with; we can do stuff outside of the office, it's very likeminded people and a lot of that is because you go in open, you go in wanting to learn and develop yourself''.
Amy's TechFest's Take Away:
''Go back to your own timings to get to places. Don't beat yourself because of everyone else…Graduate when it's right for you to graduate. If you want to go on and do your masters and that's a year later, do it. If you want to go and do your PHD and that's even longer, do it. Don't go with what your friends or anyone else is doing, do what you want''.
About Eilidh McKay
Eilidh McKay is Technical Support Manager at Tendeka, based in Aberdeen, and has been worked in the oil and gas industry for 9 years. Having started off her career at Tendeka based in the Zonal Isolation Laboratory developing the Tendeka swellable portfolio, Eilidh now manages a team of application engineers providing technical support globally across all Tendeka product lines.
Eilidh is also heavily involved in research and development within Tendeka, project managing technologies from a conceptual idea to the commercialisation to the market.
Eilidh holds a BSc in Sports Science, and recently achieved a Post Graduate diploma in Oil and Gas Engineering at Robert Gordon University and is currently working towards completion of the full MSc whilst working full time.
About Amy Barclay
Amy Barclay is a Global Applications Engineer at Tendeka. She started with Tendeka almost 3 years ago, and has worked her way up from an Applications technician based solely in the lab to now having more responsibility as an Engineer. She carries out day to day lab work as well as spending time on research and development projects.
A career highlight was co-authoring a scientific paper on one of Tendeka's Emerging Technologies for the Society of Petroleum Engineers. She hopes this is the first of many papers she publishes.
Amy holds a HND in Applied Sciences from North East Scotland College, then went on to complete an Honours degree in Forensic and Analytical Science at Robert Gordon University.
TechFest's Interview With Claire Keenan
Claire's Take Away:
''Don't be scared to try anything new, live life to the full. Push yourself out of your comfort zone and be grateful for everything that you have''.
About Claire Keenan
As well as TechFest's board member, Claire is the company's Collections Director, shareholder and fully qualified Transport manager, she joined the company when it was a small garden bark business in 2001. In 2003 the company diversified into organic waste recycling and Keenan Recycling was born.
In 2007 Claire took a break from Keenan Recycling to raise her two children who were young at the time. Not content with just being a stay at home mum, she started a fitness company called Oocha Mama Lifestyle. The business was aimed at mums in a similar position to Claire, who wanted to look good, feel good and most importantly have a healthy lifestyle. It was a subscription based model encompassing both cooking recipes and exercises with a big focus on lifestyle. Claire is a fully qualified Personal Trainer and was one of the first Zumba instructors in Scotland, she ran classes across the North East with around 90 people coming to every class.
In 2014 Claire took over the Transport and Logistics arm of the business, which specialises in food waste collections. After a private equity deal with BGF, Claire headed up the expansion of food waste collections into the central belt and in 2018 took the company into England. Now operating from 9 Depots across the UK, Claire oversees collections nationwide.
TechFest's Interview With Gillian King
Gillian's TechFest Take Away:
'It is recognizing that the energy industry is a super exciting place to work right now. The global population is increasing massively and with that there is more and more people who need access to international travel, cars, mobile phones, tables, heat, light, electricity, power. So the demand for energy is increasing. We need to meet that demand for energy, but at the same time we need to significantly reduce our carbon emissions. So it's a massive challenge to diversify our energy mix and reduce our dependency of fossil fuels. That can only be done by doing things differently, by getting fresh ideas, new people into the organization into the industry to develop the technologies that will be needed, to develop new business models that will be needed. What is required is completely different ways of working, completely new jobs that have not even been invented yet. So it is a really exciting time for any people people.[...] It's a massive task, but it's an exiting opportunity''.
About Gillian King
Gillian King is the Vice President of Europe, Russia, CIS & Sub-Sahara Africa for Tendeka and has worked in the oil and gas industry for 20 years. She returned to the UK in 2017 after undertaking several international positions within Tendeka, including Vice President Corporate Development & Marketing in the US, Vice President of Asia Pacific, and Area Manager of Southern Asia Pacific both in Malaysia.
Prior to joining Tendeka in 2007, Gillian held various technical positions within Weatherford Completion & Production Systems including Applications Engineer, Well Systems Engineer and Sand Control Product Line Champion.
She is passionate about new technology and has been involved in the commercialization of Expandable Sand Screens, Swellable Packers and Wireless Intelligent Completions.
Gillian is a biochemistry graduate from Aberdeen University and has a Masters in Oil and Gas (Offshore) Engineering from Robert Gordon University. She is a member of the Society of Petroleum Engineers, is on the ICoTA (International Coiled Tubing Association) committee and is an active STEM Ambassador. She graduated from the Future Industry Leaders Program (FILP) in 2018.
TechFest's Interview With Jim McNab
Jim's TechFest Take Away:
''Don't feel under pressure. Try to go with the things that you like. Whether it's writing songs, or whether it's looking at space things. I've been fascinated with Thunderbirds stuff, I've been fascinated with anything to do with space. But that's not for everybody. The best thing you can do is to try and concentrate, and try to realize that not everybody is really really smart. I am probably one of the dullest people you will ever get. I tried any quiz, and any of these quizzes show that I am terrible at every single quiz. And I really feel embarrassed with some of my kids being able to answer all the questions that I can't. But I've made a life and a good living of being passionate about something that I do like to do. When you find that thing that you really want to do, go after it - is the best thing I can say''.
About Jim McNab
Currently with the same organisation for the last 44 years in Non-Destructive Testing and welding inspection starting as a pipeline radiographer in 1974, then worked in conventional NDT related work offshore upstream, mid and downstream Oil and Gas, coal fired / nuclear power stations, railways, and shipyards. PCN Level 3 and familiar with most advanced NDT including PEC, ToFD, PA, CR/DR, EC, ACFM, Guided Wave and EMAT technology and more recently subsea ROV and diver deployable systems as well technical advisor for the company, especially on new products.
Career highlight as a professional consultant to NASA following publication of the Columbia Space Shuttle Accident Investigation Return To Flight activities in 2003, to develop NDT solutions for on-wing inspection of leading edge panels.
Awarded a Master of Science Degree in Technology and Management in the Oil and Gas Industry from Aberdeen University. Published three Radiography related technical papers in BINDT Journal, Technical article in Offshore Magazine, winner of the Ron Halmshaw award for best paper, and the Nemet award for "Outstanding contribution to the practice of NDT (by an individual)". Nominee of Hart E&P Magazine 2020 Energy Innovators of the Year; finalist - 2019 SPE Offshore Achievement Awards in the Innovation category; 2019 Energy Institute Innovation Awards; technical articles published in Offshore Engineer and presented at API, BINDT and BHGE conferences
Currently acting as NDE SME for Oceaneering developing and assessing various technology solutions for topsides and subsea NDT, integrity and inspection related issues including condition monitoring options.
TechFest's Interview With Victoria Allan
Victoria's TechFest Take Away:
''I would say just to use every opportunity regardless of if you think you're going to hate it, or you think you're going to love it. I think regardless of what the opportunity is, it will help develop you either in a professional or personal way. That will either allow you to say: I've tried that but I don't really think that one is for me, or: this is the best thing I've ever done, and I can't wait to get stuck in and do more things like this. I think that's just something that everyone should live by regardless of what their job entitles[…]''
About Victoria Allan
Victoria Allan is a Graduate Mechanical Engineer for CNOOC International and has just passed three years with the company. She has worked onshore in the Facilities Engineering Department, as the Hydrocarbon Release Prevention Focal Point and most recently within the Maintenance Delivery Team. She also worked offshore as the Offshore Operations Engineer on Golden Eagle and Buzzard. She graduated from Robert Gordon University in 2017 with a Masters in Mechanical and Offshore Engineering. Victoria is a keen STEM Ambassador working in the local area.
If you wish to learn more about the OOE role, click here.
And for those who are interested to see what a day offshore looks like, click here.
TechFest's and ASC Interview With Heather Paul
Heather's TechFest Take Away:
''[…] engineering is something that you can absolutely do if you have the desire to do it, if you really enjoy maths, science, your technology classes. If you really enjoy breaking stuff and then rebuilding stuff, or testing the parameters, or asking questions and see what you can do with different things then you might just be an engineer in training. I want to make sure that you [women] know that this is a field where both men and women can be very very successful. […] Throughout the years of experience I can see that we are getting a lot more [gender] equality and balance and gender is going into really all fields. There's nothing to say that men can't be good seamstresses and women can't be good engineers. It's all about what skills you have and what interests you the most. And then really the power is on you to figure out how to make it work.''
About Heather Paul
Heather Paul is an engineer at the NASA Johnson Space Center (JSC). She attended Auburn University and graduated with a Bachelor of Science Degree in Mechanical Engineering and a Bachelor of Arts Degree in Spanish. She continued her education at the University of Texas at Austin where she obtained a Master of Science Degree in Mechanical Engineering. She also has a Master's Degree in Fitness and Human Performance from the University of Houston Clear Lake. In June 2016, Ms. Paul was awarded an honorary Doctorate of Science from the University of Strathclyde in Glasgow, Scotland.
At JSC she has worked in the areas of life sciences, propulsion, mission operations, communications, human research, and space suit and tool design and development. She spent a large part of her engineering career developing life support designs for next generation space suits that astronauts will wear as they explore places such as the Moon, Mars, and beyond.
Ms. Paul currently works with the Orion Program as a Health and Medical Technical Authority for the Crew and Service Module, ensuring that design decisions for this exploration initiative keep the crew healthy and able to perform their mission duties successfully.
In her free time, Ms. Paul is a certified group fitness instructor, personal trainer, health coach, and fitness nutrition specialist. She teaches group exercise classes, she leads a women-focused exercise, health, and wellness program, and she works one-on-one with clients to help them achieve their health and wellness goals. She loves to travel and experience new cultures and places, and she continues to be a huge advocate of education and public outreach for NASA.
Interviews With NASA in Aberdeen Volunteers and Supporters