Board of Directors
Chair Person: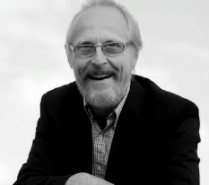 Jeremy Cresswell
Jeremy Cresswell is the author of four North Sea-related books including ABZ & Big Oil; a Visiting Professor at Aberdeen Business School – The Robert Gordon University; a Burgess of the City of Aberdeen; and a past Honorary Research Fellow of the School of Geoscience, Aberdeen University. He also founded the award-winning private-public partnership Aberdeen Renewable Energy Group, which he chaired for 11 years; plus he was a director of Aberdeen Offshore Wind Farm Ltd, developer of the European Offshore Wind Deployment Centre project which is currently scheduled for completion in 2017. He led energy coverage at The Press & Journal newspaper for 25 years and remains linked as Emeritus Editor - Energy
Trustees: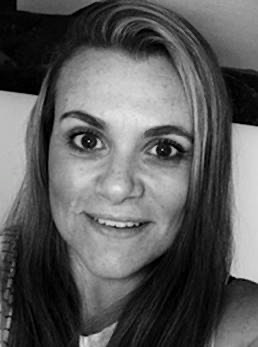 Sarah Chew- Managing Director, TechFest
Sarah Chew, managing director at TechFest is passionate about developing young people and the wider community, particularly within the world of Science, Technology, Engineering and Maths (STEM). During her years at TechFest, Sarah has worked to encourage young audiences and ensure all young people reach a positive destination and especially highlight the benefits of a career in these sectors.
With a BSc in psychology and a MSc in Marketing, Sarah has a wide range of knowledge across the business sector and how to engage with various audiences, promoting education in a fun and enjoyable way. Prior to TechFest and her time at the University of Aberdeen, Sarah was seconded to the Scottish Government while working with North East Charity Live Wire Productions, a role that provided great insight to the overall picture of government campaigns across Scotland.
Sarah sits on the North East of Scotland Developing Young Workforce Board and ACVO – the third sector interface.

Brenda Wyllie
Brenda started in the Oil Industry 33 year ago as an apprentice welder, whilst welding is no longer a core skill, this humble start to her working career helped establish a good level of personal resilience along with a solid foundation of people skills. Over her career, Brenda has worked in the service sector, private sector and is now in the public sector working for the Oil & Gas Authority. These varied work environments, both home and abroad, have helped develop a well-rounded approach to understand how value is created in the Energy sector. Brenda has been a strong advocate of TechFest over the years including supporting a visit to Shetland and Edinburgh to take Stem in Pipeline to a wider Scottish audience.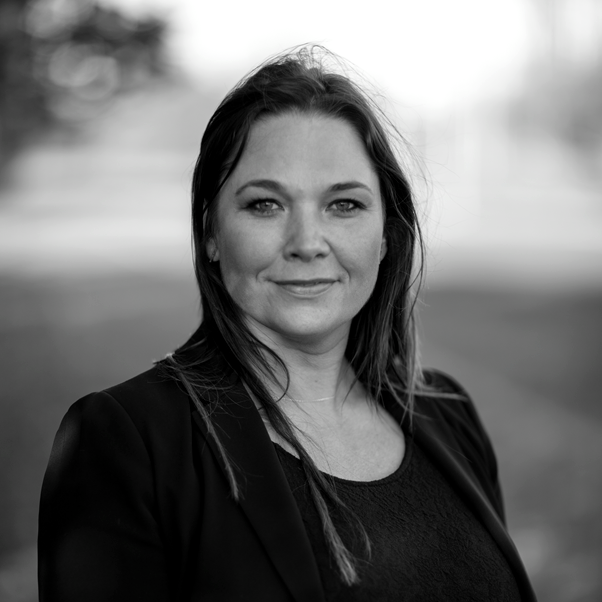 Claire Keenan
Claire is the company's Collections Director, shareholder and fully qualified Transport manager, she joined the company when it was a small garden bark business in 2001. In 2003 the company diversified into organic waste recycling and Keenan Recycling was born.
In 2007 Claire took a break from Keenan Recycling to raise her two children who were young at the time. Not content with just being a stay at home mum, she started a fitness company called Oocha Mama Lifestyle. The business was aimed at mums in a similar position to Claire, who wanted to look good, feel good and most importantly have a healthy lifestyle. It was a subscription based model encompassing both cooking recipes and exercises with a big focus on lifestyle. Claire is a fully qualified Personal Trainer and was one of the first Zumba instructors in Scotland, she ran classes across the North East with around 90 people coming to every class.
In 2014 Claire took over the Transport and Logistics arm of the business, which specialises in food waste collections. After a private equity deal with BGF, Claire headed up the expansion of food waste collections into the central belt and in 2018 took the company into England. Now operating from 9 Depots across the UK, Claire oversees collections nationwide.

Dr. Brian Wilkins
Brian was Rector at Bankhead Academy, Aberdeen from 1989-1996 and then Rector of Ellon Academy from 1996-2007. He subsequently worked as a Management Consultant for both Aberdeenshire and West Dumbartonshire Councils and since 2013 has been lecturing in Chemistry to students at the International College, Robert Gordon University. Brian is a long standing Board member having joined the board in 2006. Outside professional life he sings with Aberdeen bach Choir, is a fitness fanatic and like our chairman Paul is a Dons supporter. Brian is married to Hazel (who has the same interests minus the football!) and they have two children. Stuart has been involved in building the biggest Synchrotron electron particle accelerator in the world at Brookhaven National Laboratory NYNY and Emma is based in Glasgow and is a professional musician.

Prof. Phil Hannaford
Professor Hannaford is Vice Principal for Digital Strategy and Head of College of Life Sciences and Medicine at the University of Aberdeen. He is an Internationally renowned researcher into the safety of contraception, particularly the contraceptive pill. He works/has worked for the World Health Organization, Medical Research Council, Cancer Research UK, and Medicines and Healthcare Products Regulatory Authority. In 2017 Professor Hannaford was made fellow of the Royal Society of Edinburgh.

Prof. Donald Cairns
Following a year of post-doctoral research as a Cancer Research Campaign Fellow, Dr Cairns moved to Leicester Polytechnic (now De Montfort University) where he held a five-year lectureship in pharmacy. In 1992 Dr Cairns was appointed senior lecturer in medicinal chemistry in Sunderland School of Pharmacy and in 2003 moved to a post of Associate Head of the School of Pharmacy at The Robert Gordon University in Aberdeen. In 2006, he was promoted to Professor of Pharmaceutical and Medicinal Chemistry at RGU and in 2010 was appointed Head of the School of Pharmacy and Life Sciences. Prof Cairns is a member of the General Pharmaceutical Council, a Fellow of the Royal Pharmaceutical Society, the Association of Pharmaceutical Scientists and the Royal Society of Chemistry. In 2006 he was appointed to the British Pharmacopoeia Commission and serves as Vice Chair of an MHRA Expert Advisory Group on Medicinal Chemicals. He is also the author of a textbook, Essentials of Pharmaceutical Chemistry, currently in its 4th Edition.

Alec Carstairs
Alec Carstairs is a non-executive director of various entities having retired from Ernst and Young in 2012 after a career of 35 years with the firm. He was Aberdeen Office Senior Partner, Head of Mergers and Acquisitions for Scotland and Head of Transaction Advisory Services – Oil and Gas Services UK. Alec specialised in transaction work in oil and gas services for over 25 years and enjoyed responsibility for developing the international network within EY. Alec was previously President of Aberdeen and Grampian Chamber of Commerce, is a Director of The Vine Trust, Career Ready (Scotland) and provides consulting support to a number of SMEs.

Paul Garnham
Paul graduated in Chemical Engineering from Imperial College in 1977, and initially worked in fertilizers! Since 1981 he has been with Shell & has worked in a unique variety of posts. He worked offshore as long ago as 1982, helped bring the Tern and Eider fields on-stream in 1989, worked in the London trading office during the first Gulf War, headed up Production Chemistry in Brunei, held leadership posts in Recruitment, and was seconded from Shell to set up the UK's Energy Technologies Institute. From 2008 to 2014 he was technical lead on the Goldeneye Carbon Capture & Storage project involving the Longannet and Peterhead powers stations.
Paul's current role is Senior Front-End Development Manager, leading the Technical teams on projects through to the point at which the "Concept" is selected. He works in the "Joint Venture" team and is responsible for Shell's interest in the BP-operated Clair South project. Throughout his career Paul has taken particular interest in promoting the Industry to young people and has been involved in recruitment for over 25 years. He leads the Shell "Campus Ambassador" team for the Scottish Universities and has been on the Board of TechFest since 2003 – as Chairman between 2012 & 2019. He's a season-ticket holder at both Pittodrie & Murrayfield, is actively "bagging" the Munros, and is married to Susan … between them they have 4 children, 2 Tibetan Terriers, and 71 years with Shell !!