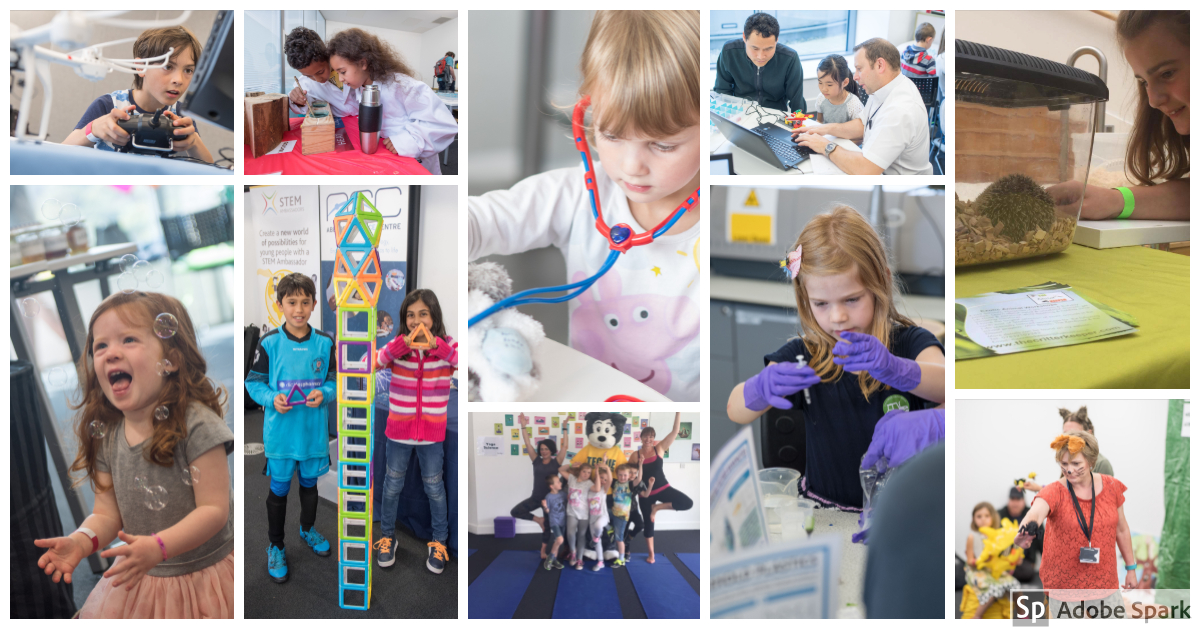 TechFest's Activity Weekend is one of the most popular events in the TechFest calendar! The weekend is made up of two days of workshops, shows and activities for families to get involved with.
"Great event. Very friendly and professional assistants and specialists introducing science. Fantastic opportunity for kids to experience science." - Activity Weekend Participant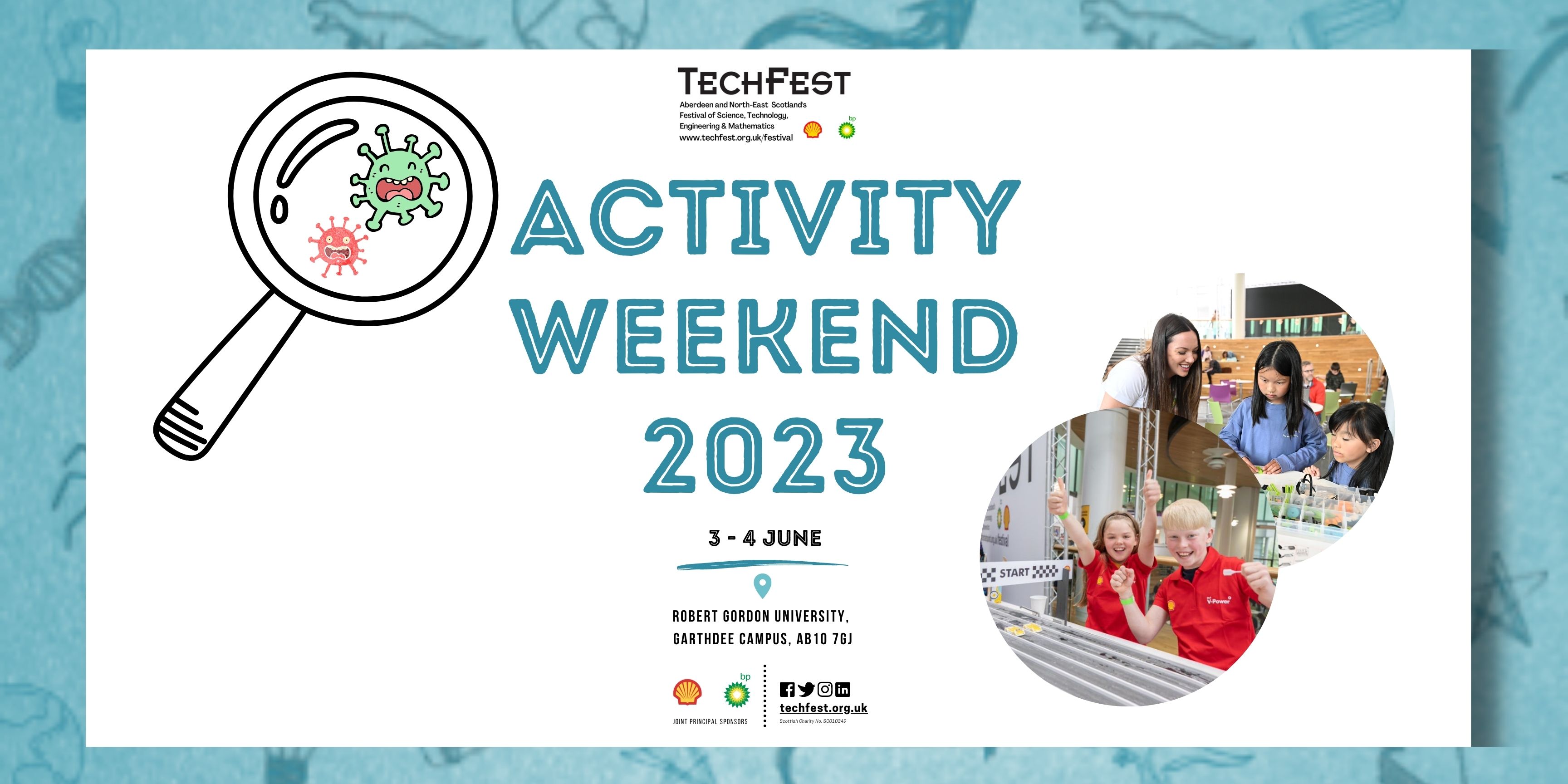 View our 2023 Activity Weekend programme.
Some activities require booking - see the programme. Book on the day at the reception.
This year we are 'In for a penny, in for a pound': Adults pay £1, children pay 1p! CASH ONLY.
Date: Sat, 3rd & Sun, 4th June, 2023
Opening hours: 09:30 - 16:00 each day.
Location: RGU, the Sir Ian Wood buildin
Activity Weekend workshop location map below:
''Shell and bp are proud, as Joint Principal Sponsors, to welcome you to TechFest, as we celebrate the 29th annual festival of Science, Technology, Engineering and Mathematics (STEM).
We are delighted to support the public programme of fascinating events, which allow audiences to explore STEM. The varied programme encourages visitors to get involved in activities throughout the North-east of Scotland through the exciting variety of shows, presentations and workshops on offer.
By supporting TechFest we aim to provide both enjoyment for the public and inspiration for the next generation of scientists and engineers. We look forward to another successful festival.''
Simon Roddy, Senior Vice President Upstream, Shell U.K. Limited,
Doris Reiter, Senior Vice President, bp North Sea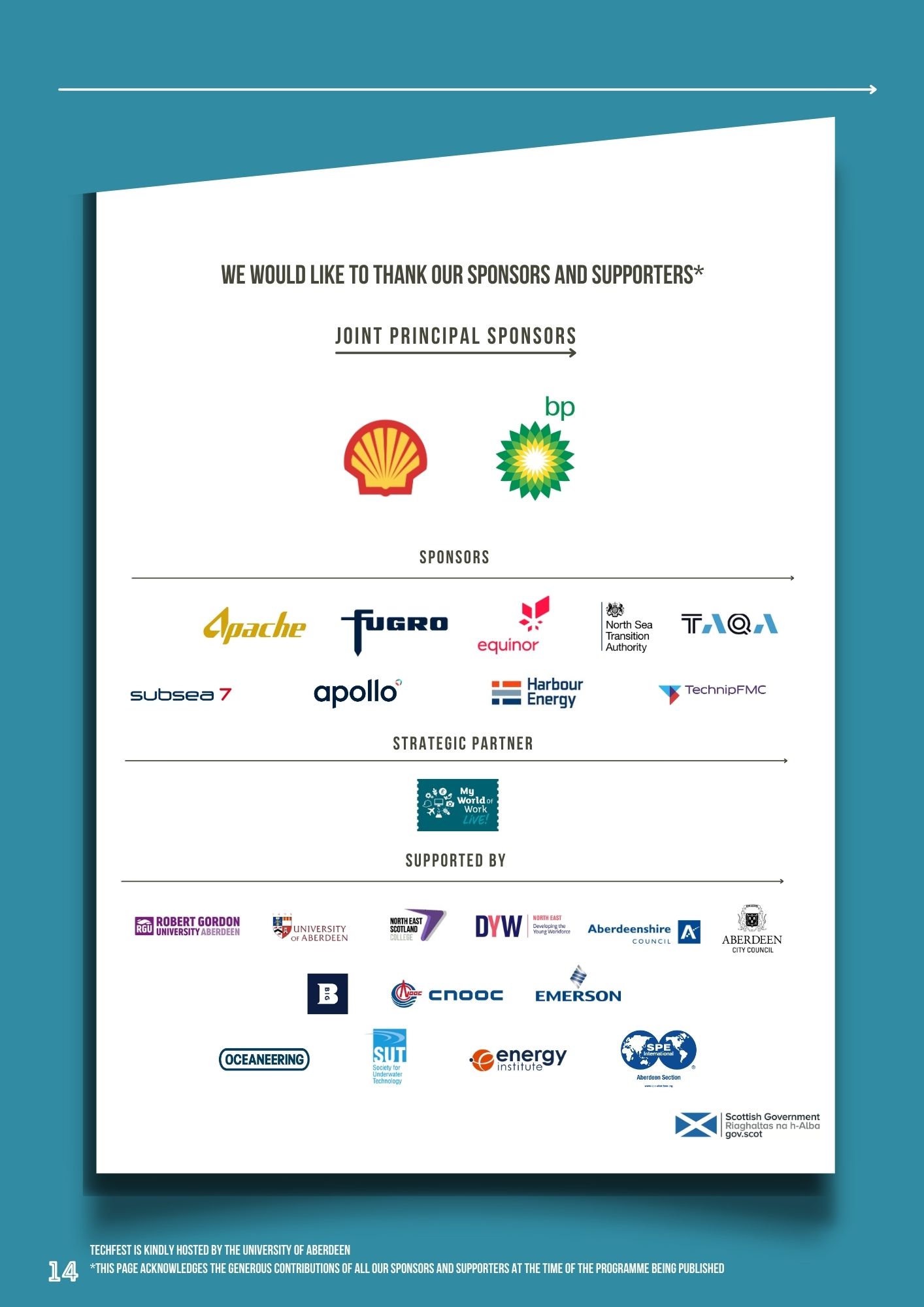 TechFest is kindly hosted by the University of Aberdeen.
*This page acknowledges the generous contributions of all our sponsors and supporters at the time of the programme being published.