Imagine a day filled with brilliant speakers, inspiring videos and lively discussion delivered by secondary school pupils from Aberdeen City & Shire. All filmed and recorded as the speakers stand on the now-famous TED red dot.
TEDEd Aberdeen is a new initiative created in the spirit of TED's overall mission to inspire, educate and share "ideas worth spreading". We are inviting secondary school students to present their STEM related ideas where things like AI, digital, energy transition, inventors from the NE, etc could be discussed.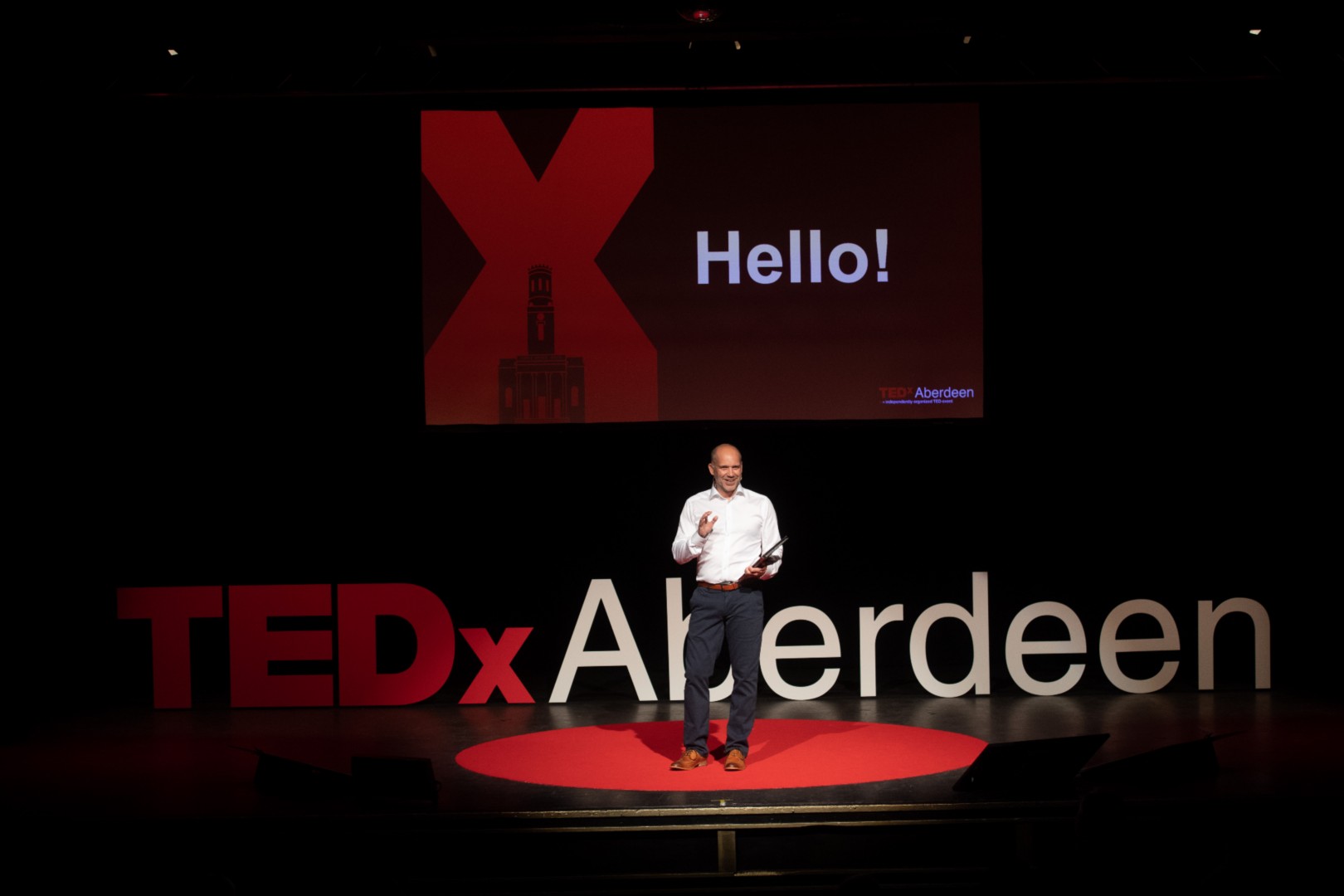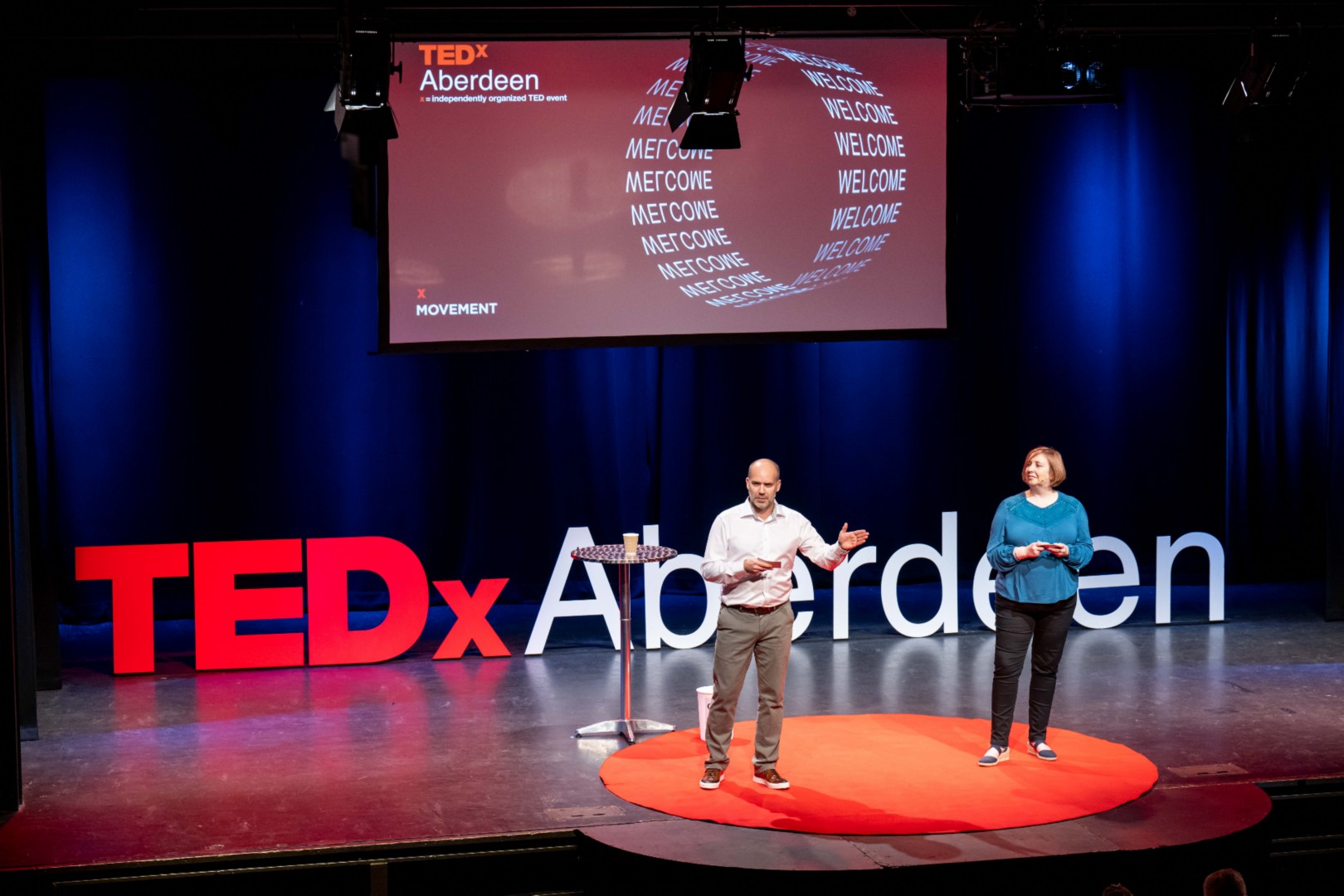 Date
Friday 1st December 2023
Venue
Hosted by

Age of student
S3 – S6 students
Eligibility
Open to all students across North-East of Scotland
Apply now
Registration is now closed.
Deadline to register
Friday, 22nd September, 3PM
Schedule of events for the 12 successful candidates:
Training begins: 2nd October (virtually)
1st Storytelling training session: 10th October (online)
2nd Storytelling training session: 17th October (online)
3rd Storytelling session: 24th October (in person)
Individual training: 31st October, 7th & 8th November (online)
Rehearsal day: 24th November (in-person)
Tech rehearsal day: 30th November (in person)
Red Dot Day: 1st December (in person)
"This is that Willie Wonka Golden ticket moment to have your day on the red dot" "It's by no means an easy thing to do, but if you are lucky enough to reach the final 12, you will receive all the necessary training, nurture and support to carry this through" - Derrick Thomson, TedX Curator and one of the leaders on the Our Union Street project
TEDx is a program of local, self-organised events that bring people together to share a TED-like experience. At a TEDx event, TED talk videos and live speakers combine to spark discussion and connection. These local, self-organised events are branded TEDx, where x = independently organised TED event.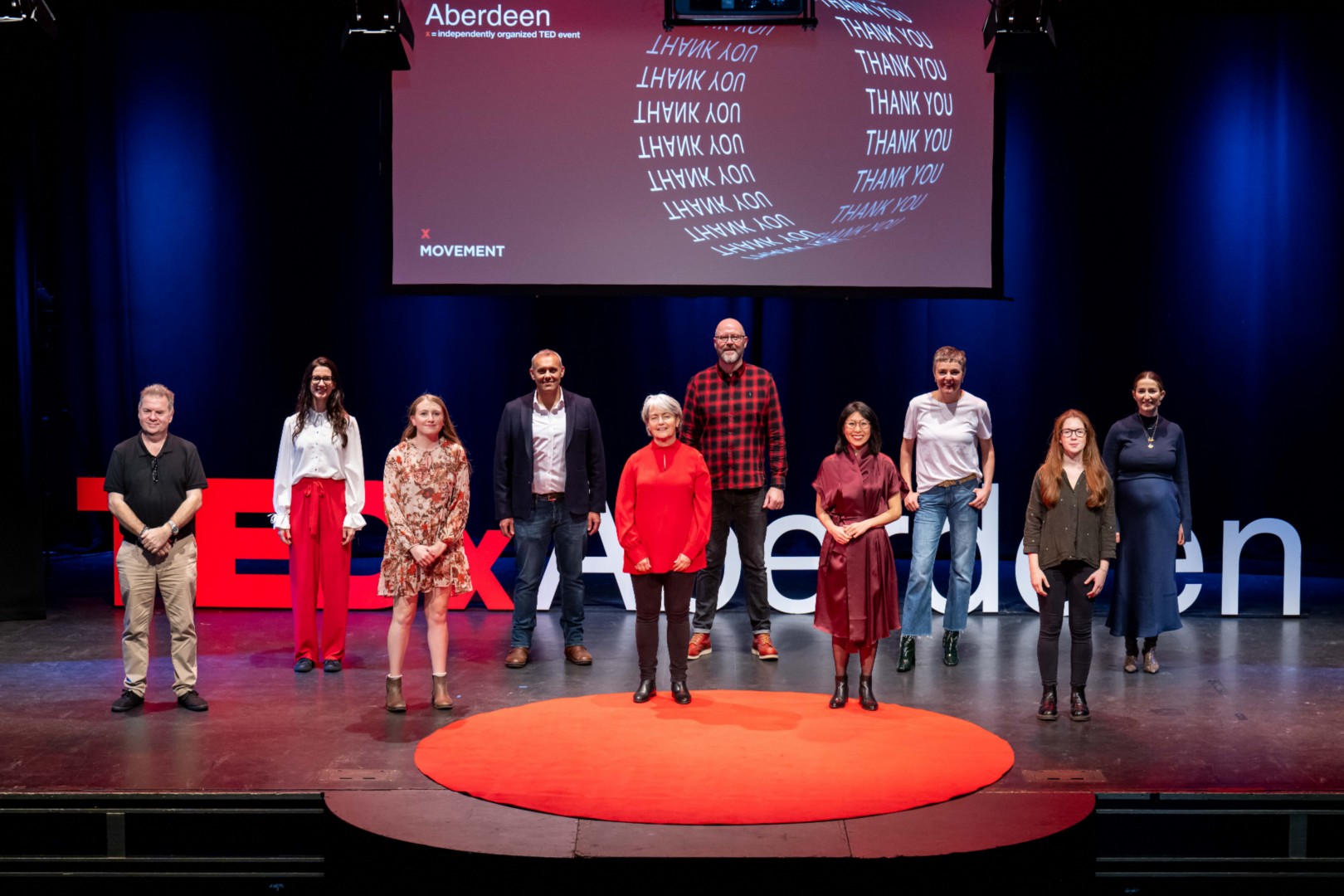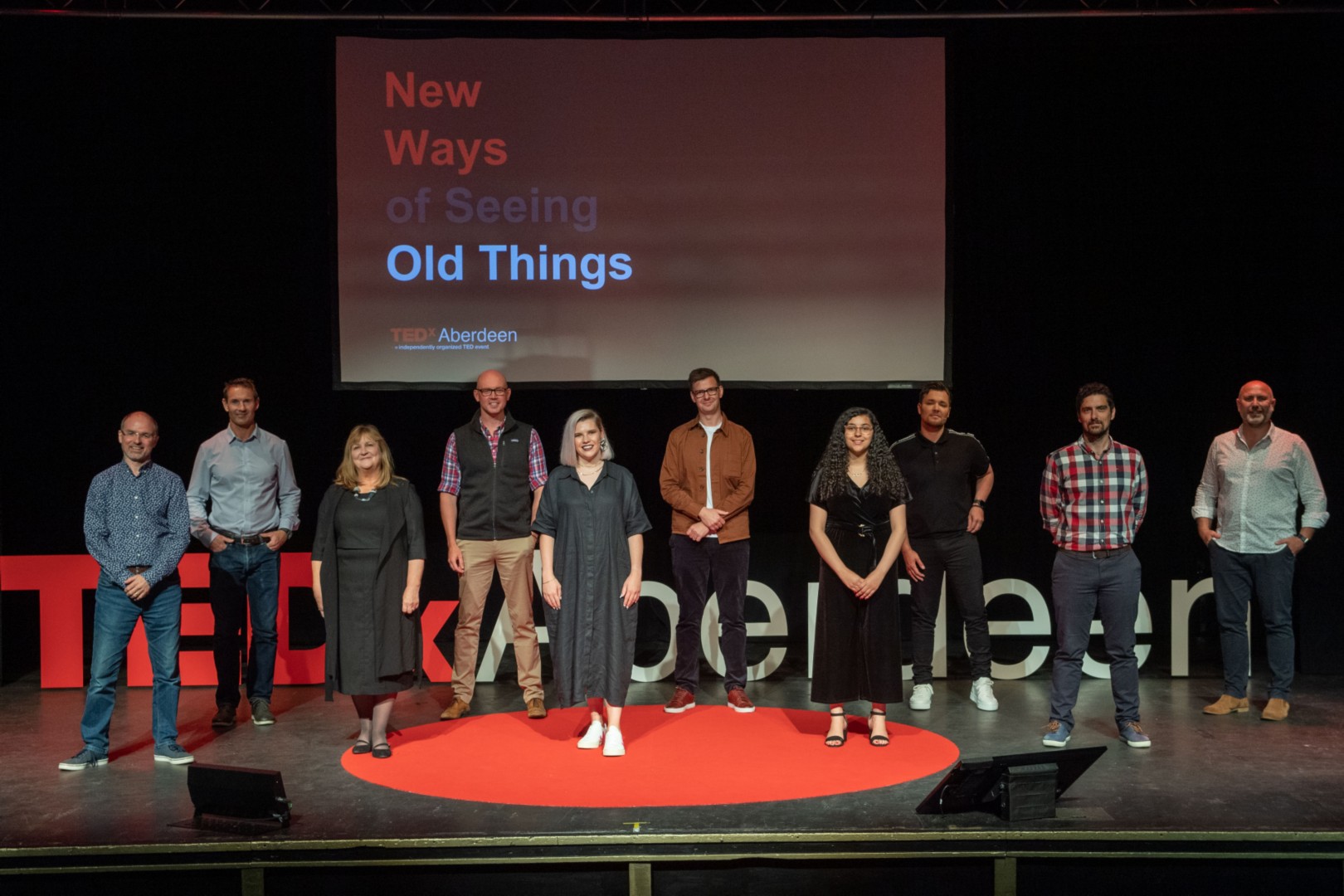 After the incredible success of the 2021 and 2022 TEDxAberdeen events, we are delighted to introduce an event directly aimed at the next generation of inspiring speakers and those with a passion for sharing their ideas with others. With the 'Ed' standing for Education, TEDEd is dedicated to celebrating and amplifying the ideas of educators - be they teachers, the community or students themselves - around the world.
We are looking for school pupils from Aberdeen City and Shire to submit an application to deliver their STEM talk from the famous red dot. The successful applicants will be expected to put in the time and effort required before the event to deliver a talk that will inspire, educate and entertain the audience. This will include prep work, coaching sessions, dry runs and a dress rehearsal at the venue with full support from the TEDxAberdeen, TechFest and RGU teams."
See TEDxAberdeen and TED websites to learn more.