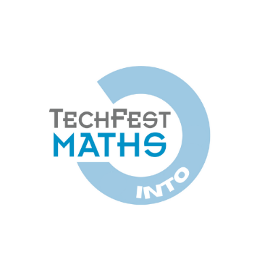 Maths Into the Energy Mix
Maths into the Energy mix is an event which is the natural progression from the hugely successful Maths in the Pipeline which has been delivered in the Aberdeen area for the last 15 years. Over that period of time Maths in the Pipeline played an important role in the understanding of the Oil and Gas industry for young people and teachers, while showcasing the context for Mathematics and the other STEM subjects within the workplace. Through consultation with teaching staff and industry stakeholders a new concept was developed, that maintains the important history of Oil and Gas within the energy story but adds in the concepts and challenges associated with Renewable Energy.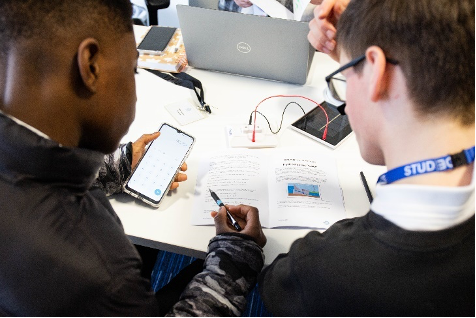 .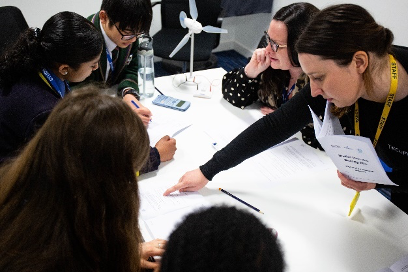 Maths into the Energy Mix was piloted in March 2023, this event was sponsored by Emerson. The event was met with enthusiasm by students and teachers alike, and with the help of the industry volunteers from Emerson the students spent the day working through Mathematical challenges associated with different energy sources; all focussed around the context of a fictional village. The student teams spent the day calculating the energy required, and working on solutions for how the village was able to meet the demand; using both fossil fuels and renewable energy sources.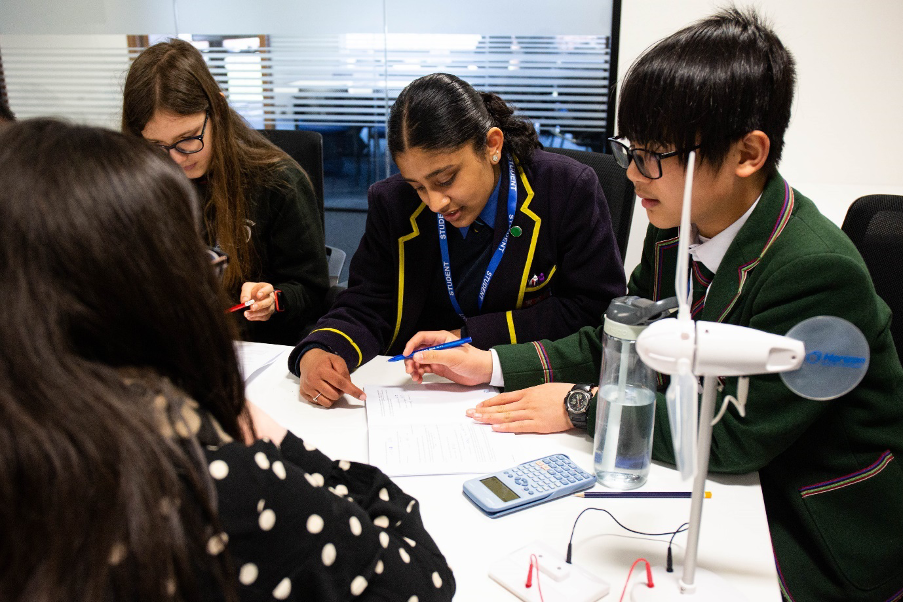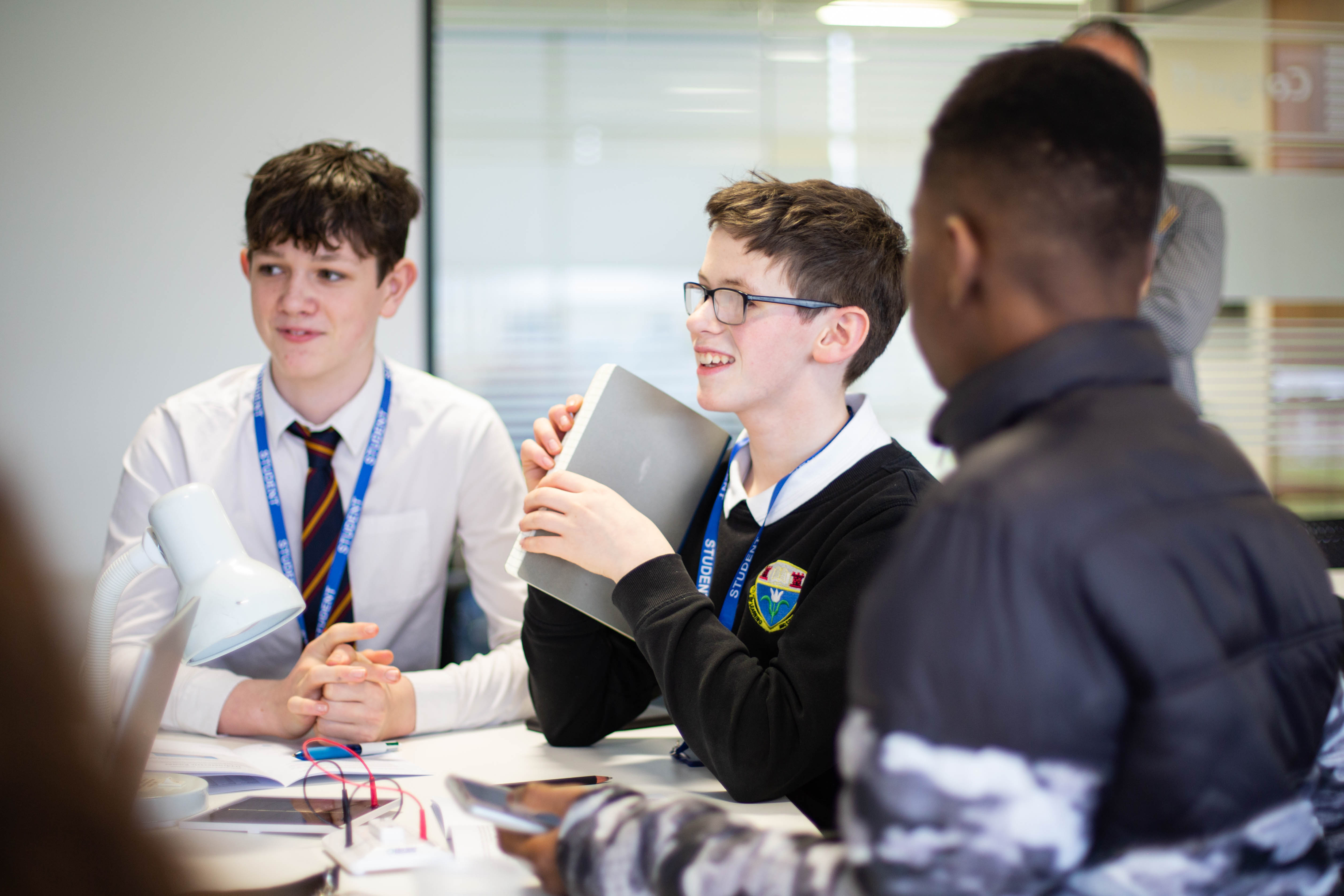 The day was also designed with Meta skills in mind; these are identified by Skills Development Scotland as being essential skills in creating adaptive learners and increased chances of success in the context of the future of a young person. These skills are inherently part of STEM activities, and throughout educational settings there is a renewed focus on supporting young people to identify these qualities within themselves.
The main skills focussed on with this event were teamwork, problem solving, creativity and communication. Additional skills associated with social intelligence, innovation and self-management are developed when young people work through project-based learning opportunities such as this.
The next Maths into the Energy Mix with be held in the Autumn/ Winter term of 2023; please contact This email address is being protected from spambots. You need JavaScript enabled to view it.
We are currently exploring several other "Maths into" programmes; if you are interested in working with us on this please contact This email address is being protected from spambots. You need JavaScript enabled to view it.
Maths into Wind Energy – This event aims to challenge pupils in a variety of aspects of the wind energy industry. Following the full story from assessing sites for wind turbines to be built to calculating the production potential of a wind farm, and projecting the energy throughout different weather systems
Maths into the Journey to Net Zero - The Scottish Government has named six islands that they propose will be carbon neutral by 2040 as part of the Carbon Neutral Islands project. Pupils will work through mathematical challenges based on the real life examples and challenges that these communities face in that journey.