Together with Skills Development Scotland we share the view that young people are passionate about looking after our planet; their voice has been heard around the world, and now there is a need to do more to tackle climate change.
As part of our collaboration with Skills Development Scotland to celebrate Scottish Careers Week 2021 we have developed a Student Led podcast series TechFest Talks. We believe that these series have not only informed our podcast hosts of the opportunities to turn their passion into a career as they meet Industry Professionals featured in the series, but also have an opportunity to develop their individual skills and inspire our podcast listeners.
Simply click on your favourite podcast platform icon to listen.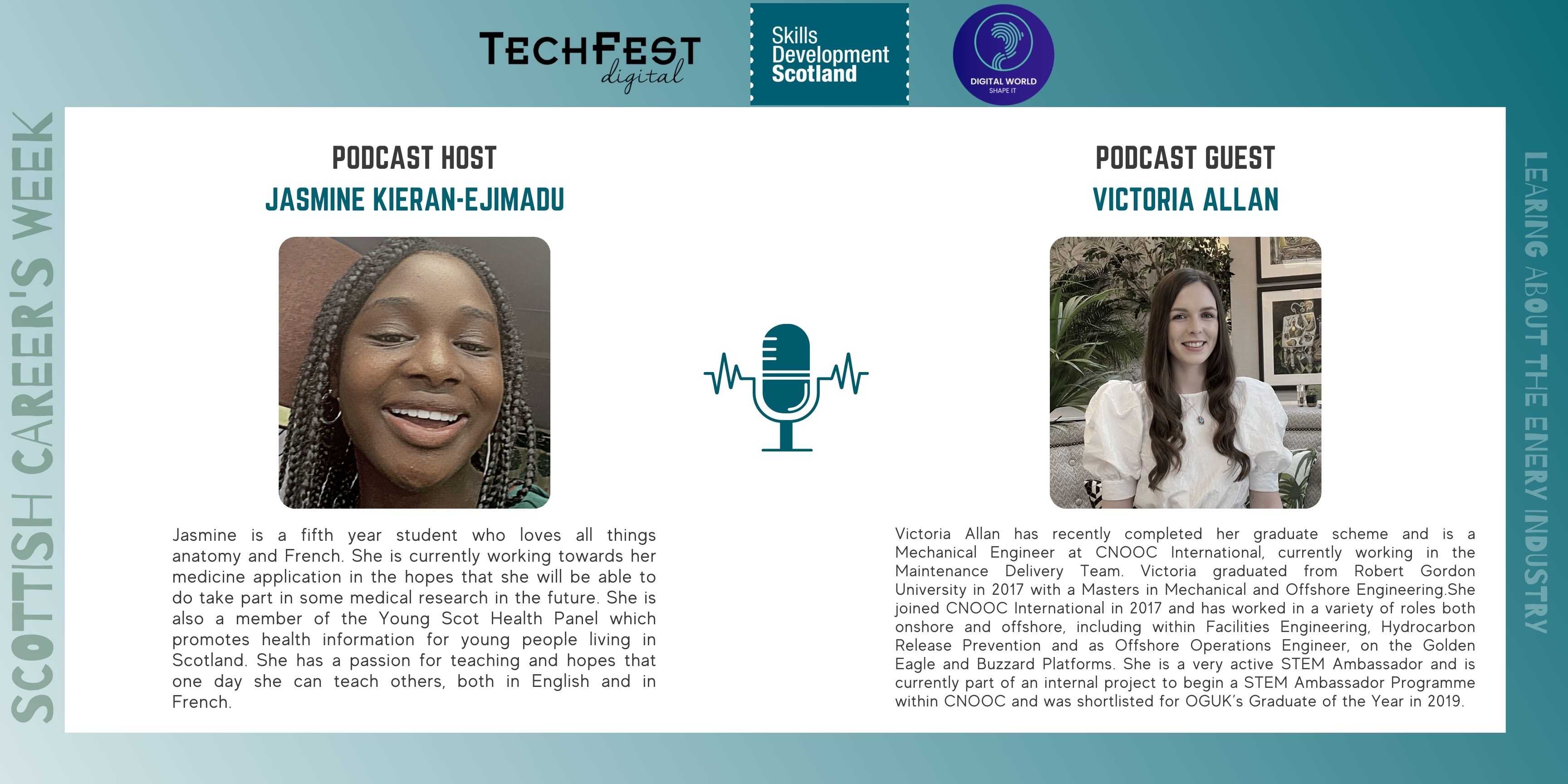 LISTEN TO THE EPISODE ON THE FOLLOWING PLATFORMS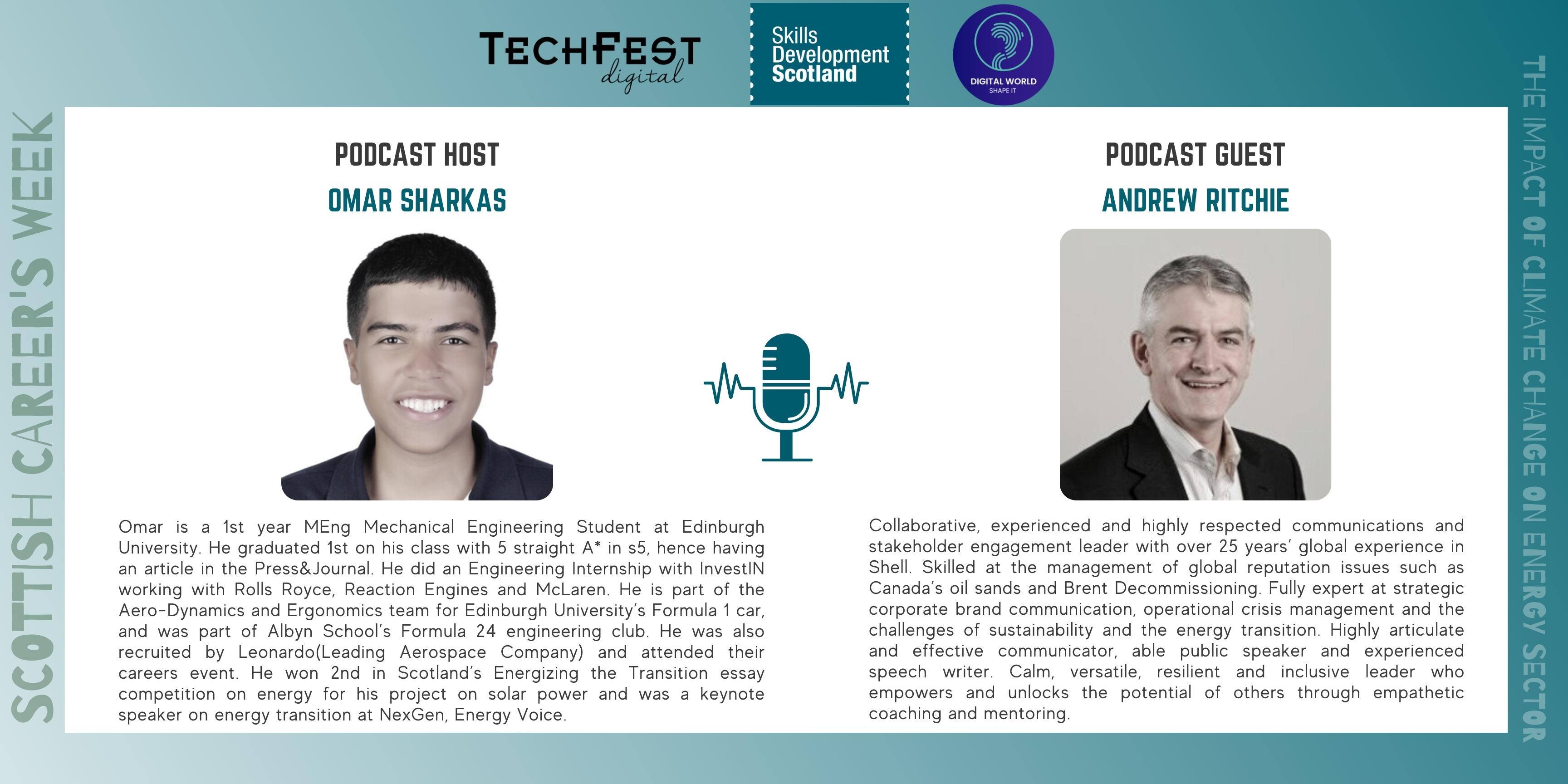 LISTEN TO THE EPISODE ON THE FOLLOWING PLATFORMS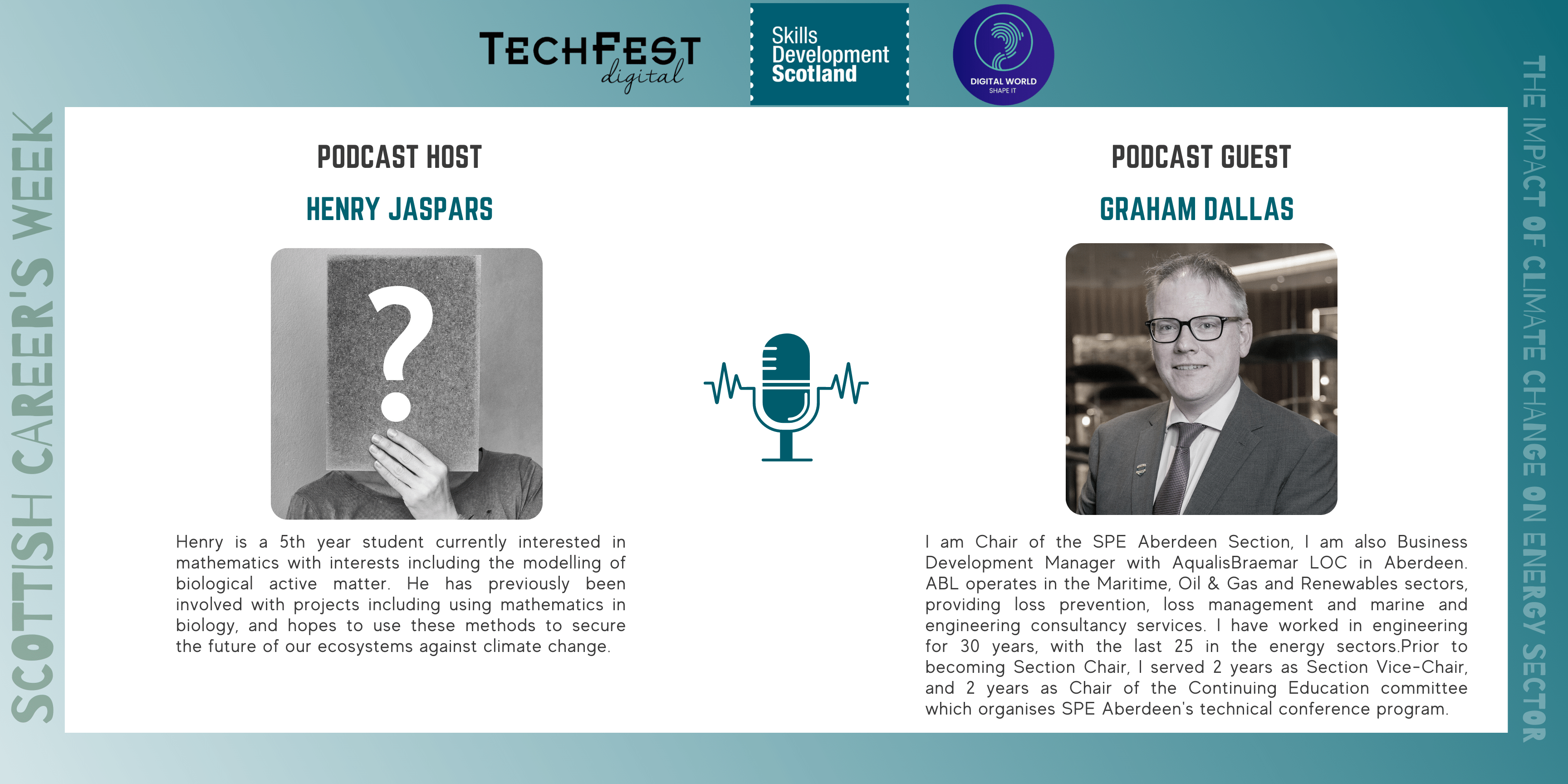 LISTEN TO THE EPISODE ON THE FOLLOWING PLATFORMS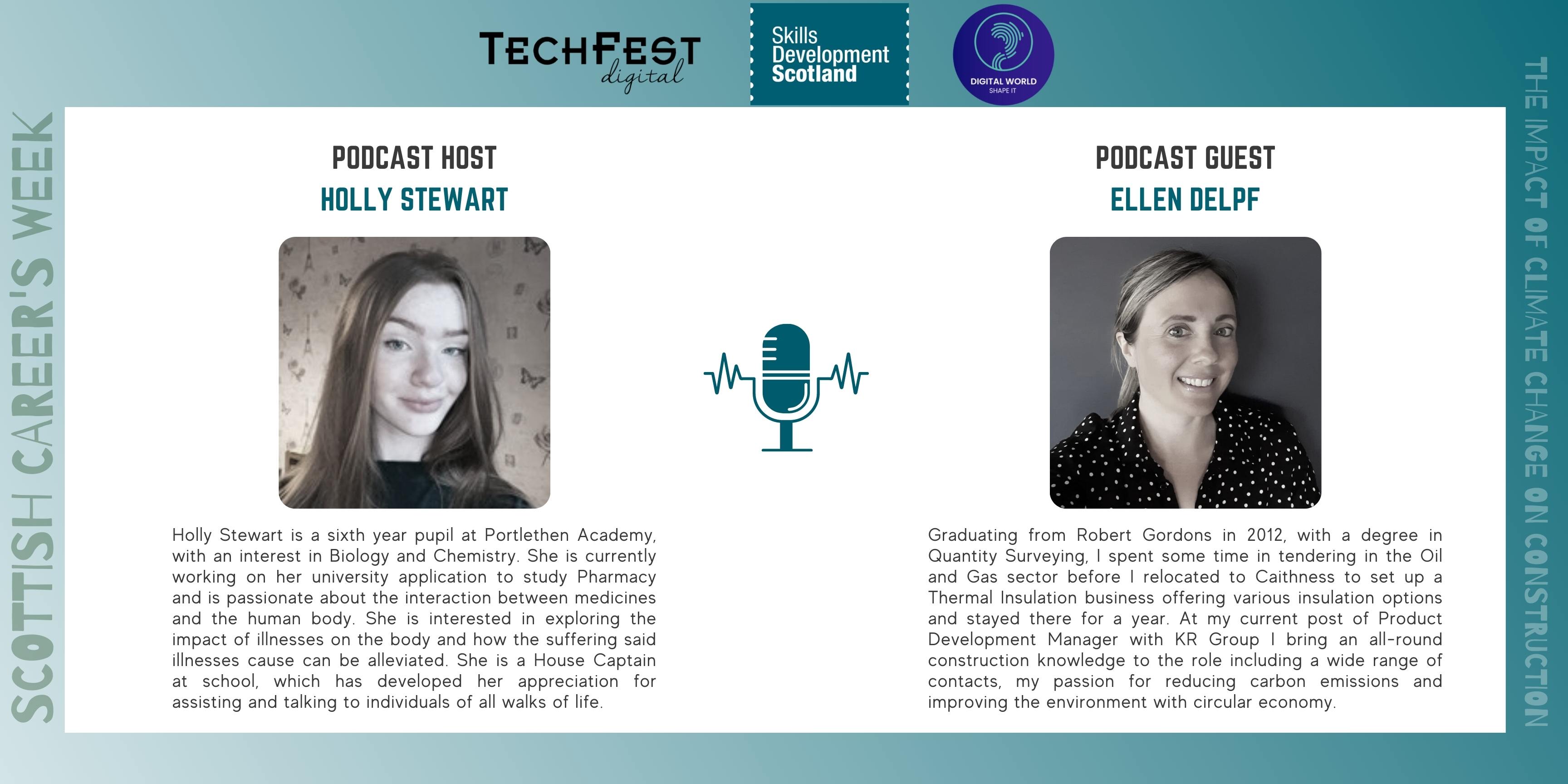 LISTEN TO THE EPISODE ON THE FOLLOWING PLATFORMS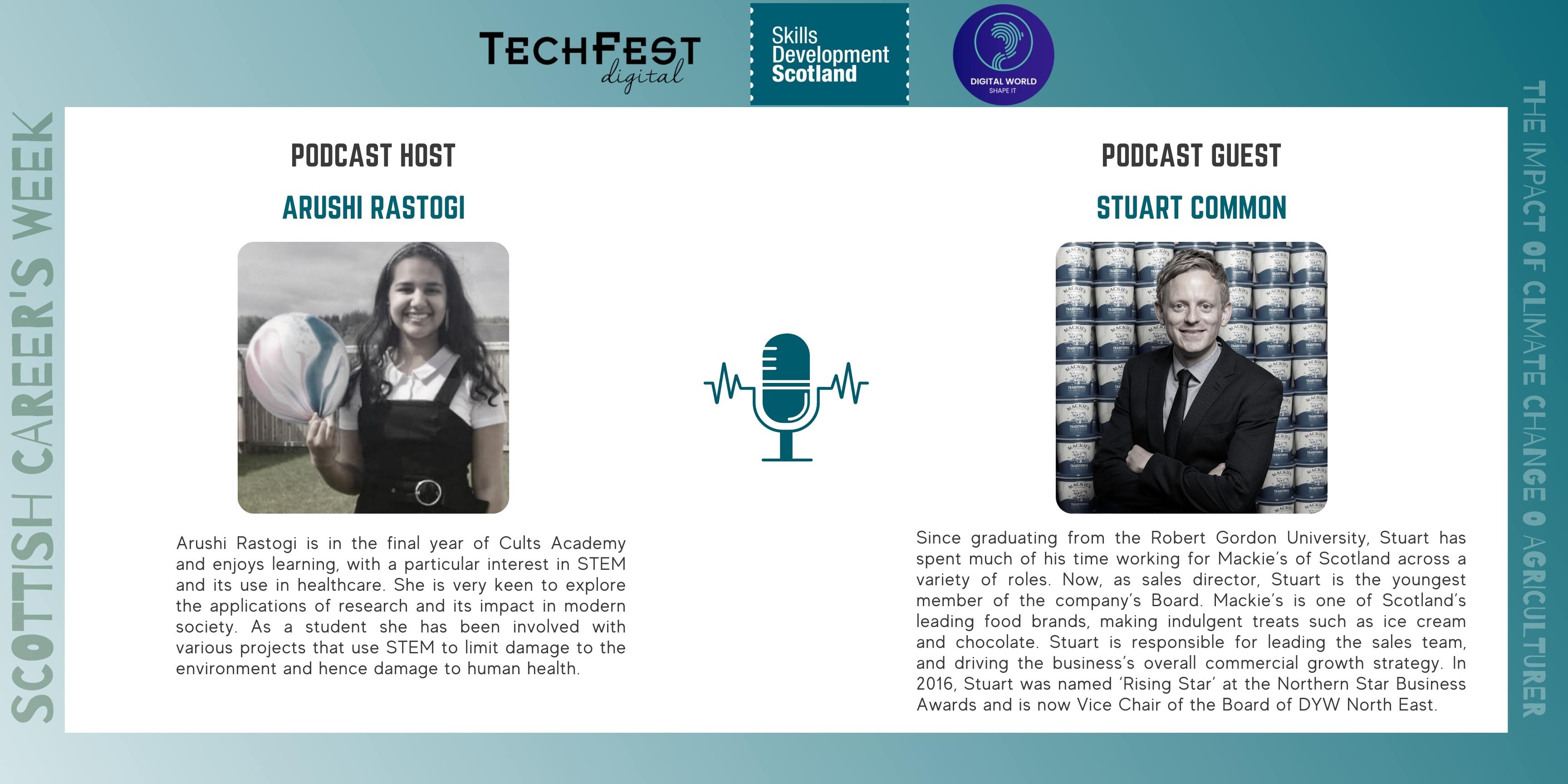 LISTEN TO THE EPISODE ON THE FOLLOWING PLATFORMS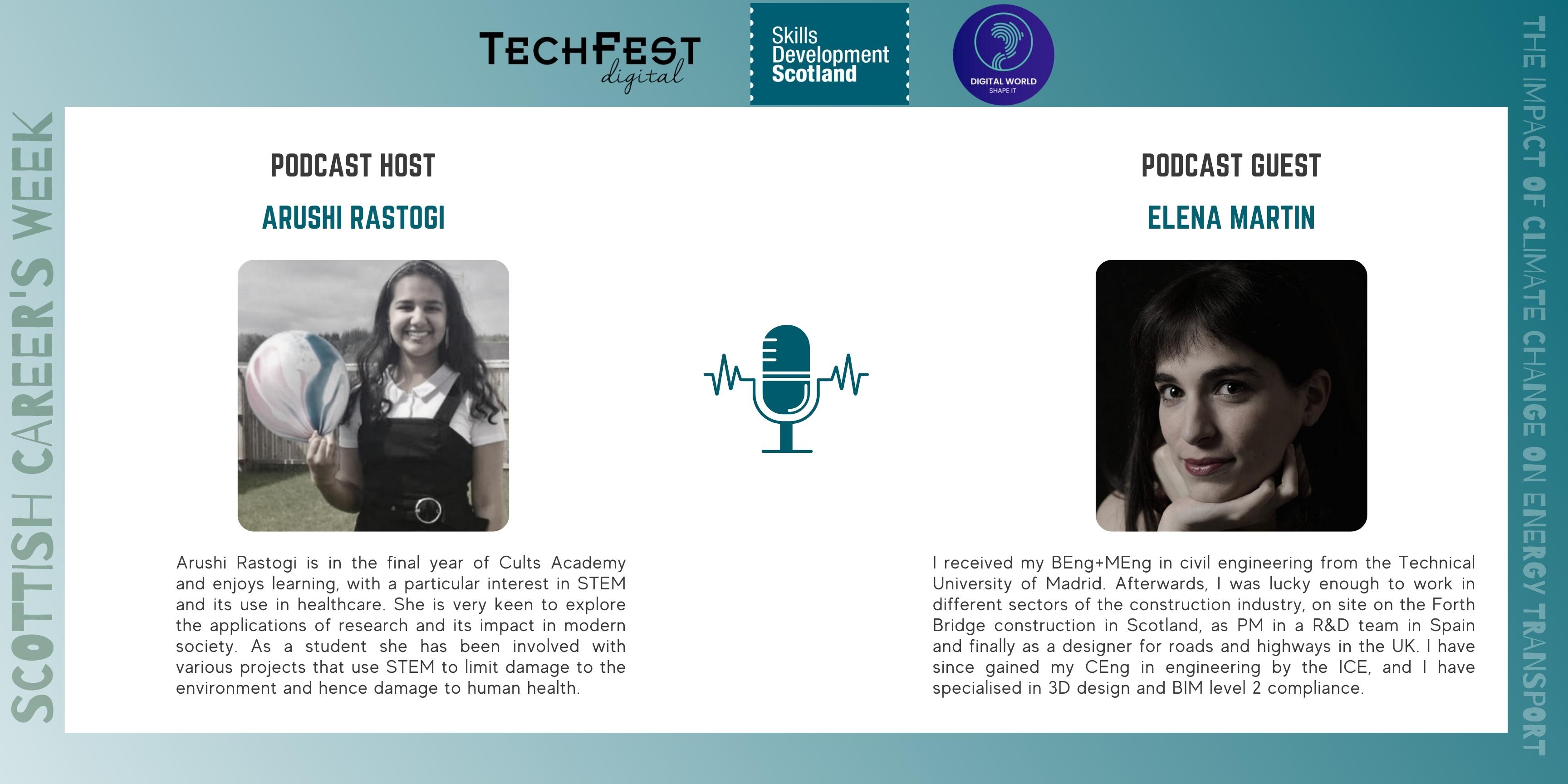 LISTEN TO THE EPISODE ON THE FOLLOWING PLATFORMS