HEROES OF TOMORROW TRIBUTE (2021)
At TechFest, we would normally be busy preparing for our Heroes of Tomorrow event, sponsored by Equinor. Although the event is not going ahead this month, we've been reflecting on how it started and how it progressed since our first launch in 2015!
CHECK IT OUT!
Join Team TechFest at Heroes of Tomorrow, an event sponsored by Equinor (formerly Statoil) and aimed at S1 & S2 pupils!
Heroes of Tomorrow is an event that aims to spark young people's interest in STEM (Science, Technology, Engineering and Mathematics) and provide insight into future career paths within the oil, gas and energy industries.
We are excited to be organising another run of our very popular Heroes of Tomorrow event. This years Heroes of Tomorrow event was a huge success with S1 & S2 pupils being introduced to many exciting facets of Science, Technology, Engineering and Mathematics (STEM).
Watch Equinor's video of the event:
Heroes of Tomorrow 2020 was an enormous success with approximately 400 S1 and S2 pupils getting a chance to learn more about career prospects in Science, Technology, Engineering and Mathematics industries.
Here are some of the highlights of the talks, workshops and shows: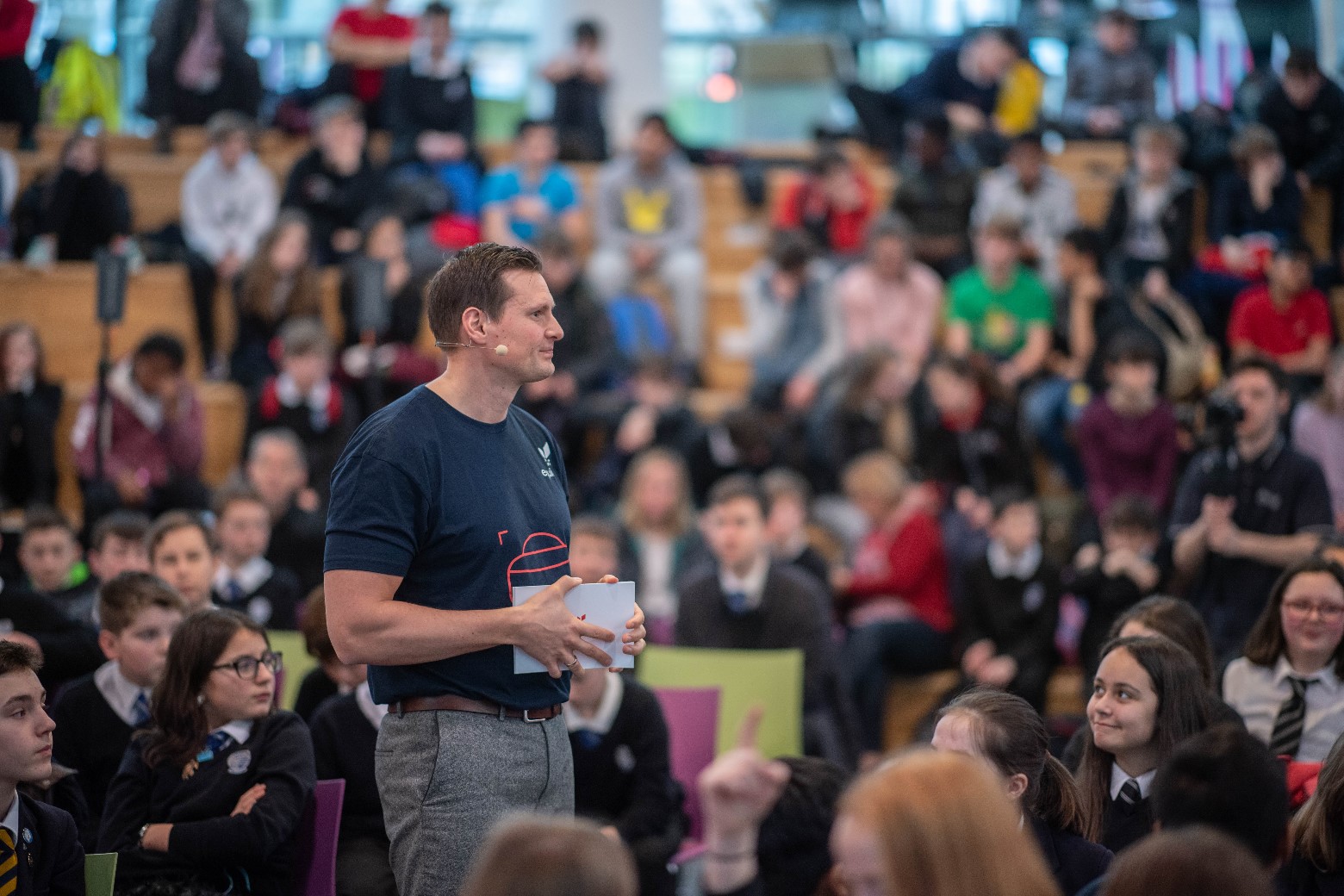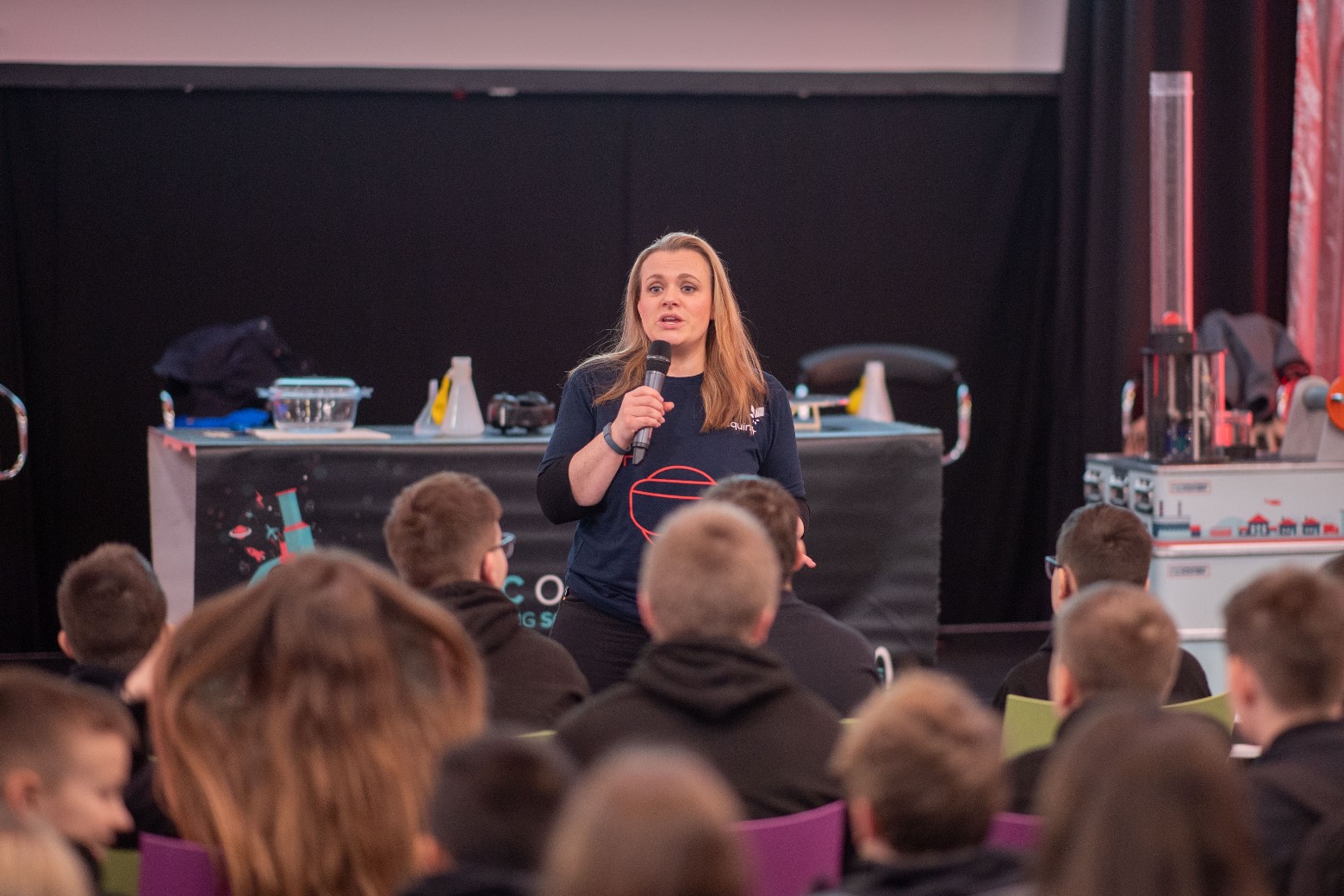 ''Equinor seeks to inspire young peoples' interests in STEM subjects, the energy industry and the important role we play in its transformation through our use of innovation and digital technologies. Supporting the next generation of scientists and engineers is key to providing energy in a sustainable way. We are proud to inspire the young people of today [...] to improve the world in which we live.'' - Arne Gurtner, Equinor's senior vice president of UK and Ireland offshore.
Workshop: Equinor's Digital Innovation Zone
(Presented by Equinor)
Mariner is one of the most digitally advanced developments in the North Sea. Digital solutions support safe and efficient operations on Mariner. We invite you to come along and explore some of the new technology we're using to support daily operations and construction globally. Digital Field Worker - tablets have been used to replace paperwork and manual processes offshore. This has generated huge time savings for Equinor. Over the last two years 13,000 work-hours have been saved through the introduction of this technology. Echo, a digital 3D copy, or digital twin, of the platform. When combined with the digital field worker tools Echo provides quick access to and an overview of key technical information, supporting safe and efficient operational and maintenance activities. HoloLens2 – mixed reality, holographic glasses. By placing holographic projections of a model in the 'real world' you can open up a new dimension. When used with Echo, our 3D model of the platform, they can be used to monitor for and map errors and faults which may occur in the plant and explore them in real time. Suddenly your world turns interactive and you can click on physical objects which appear in front of you to bring up more information.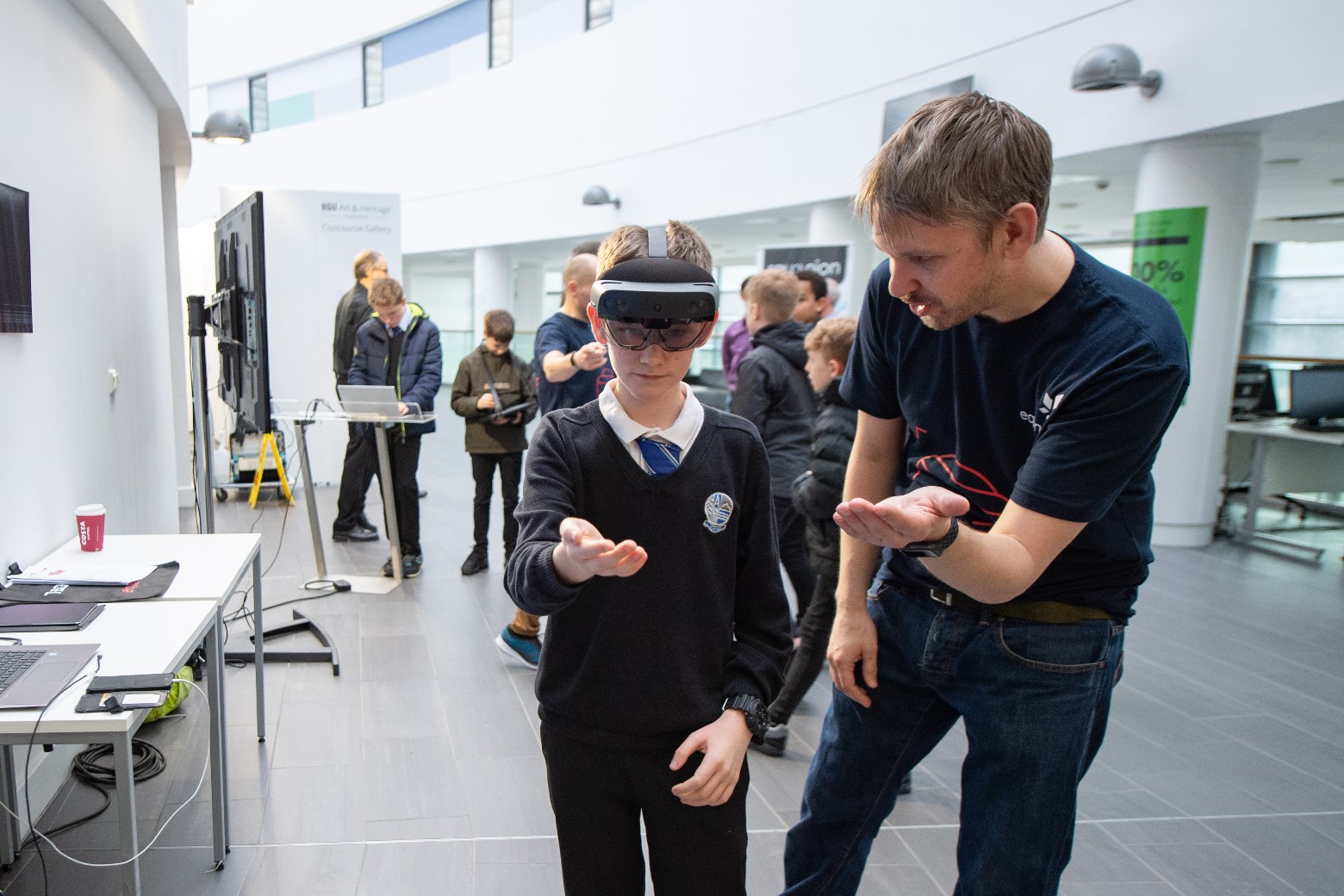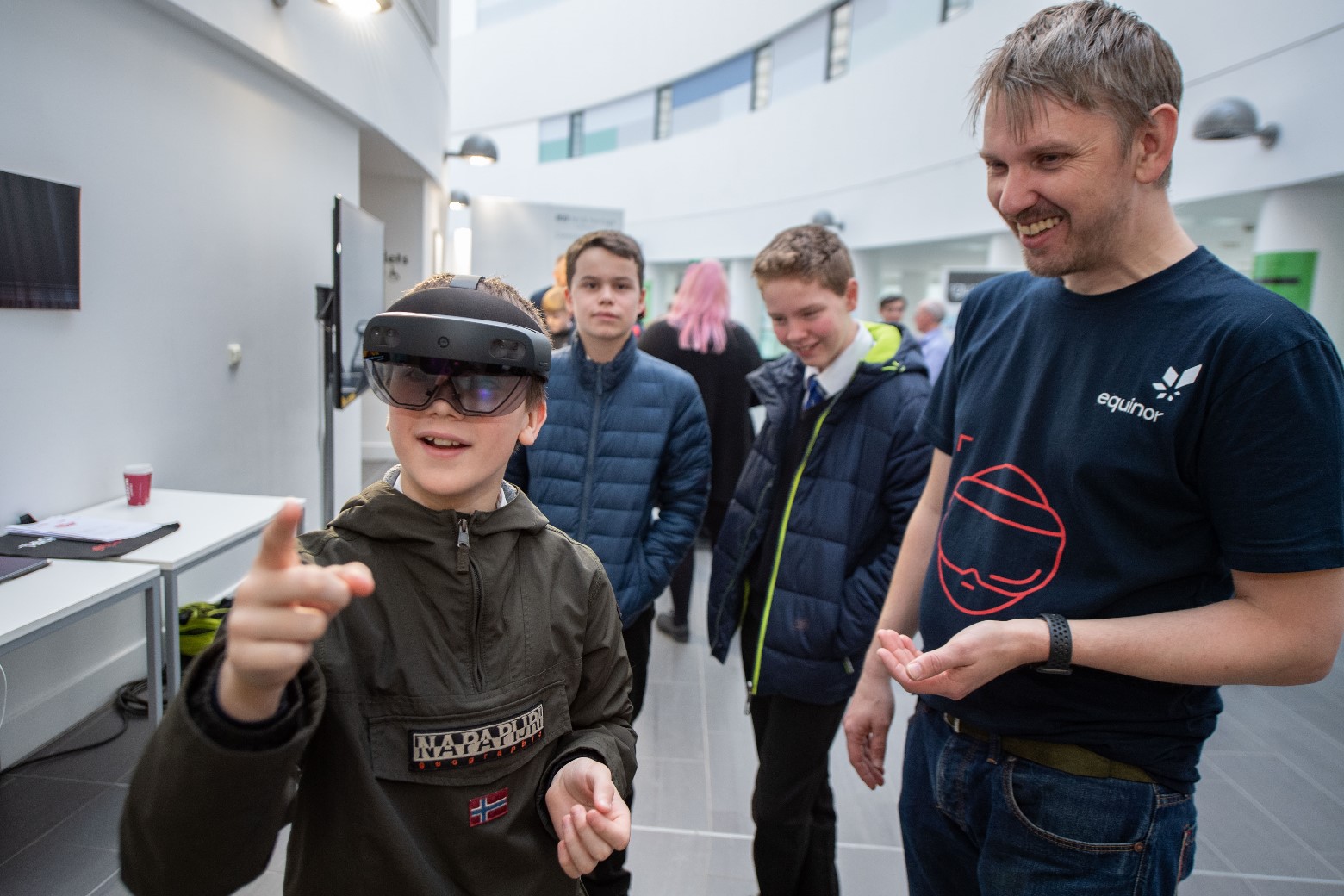 Future Fuels Show
(Presented by Glasgow Science Centre)
Join us on an exciting mission to explore how we could generate power in the future. Learn about the different types of energy sources, including fossil fuels and renewables, and the ways that these can be harnessed to create energy.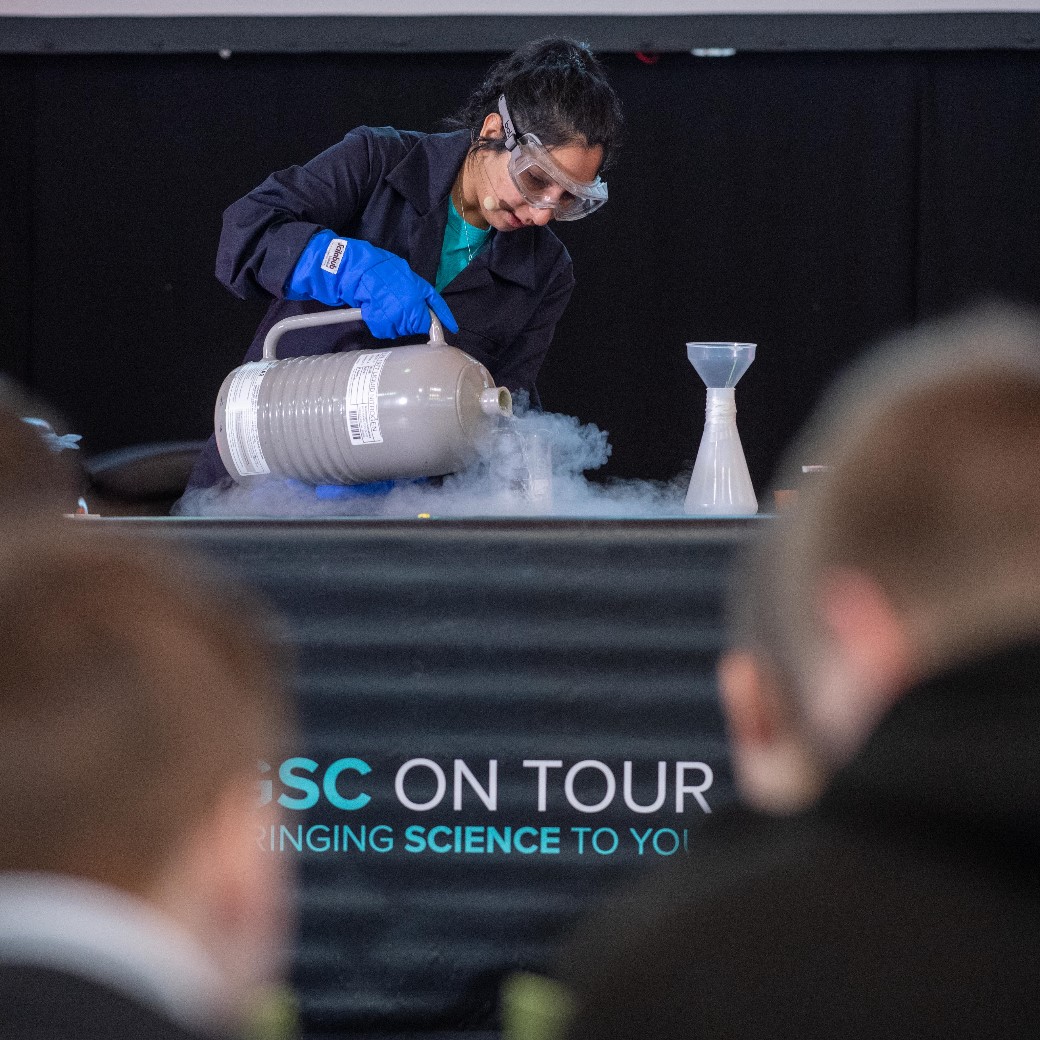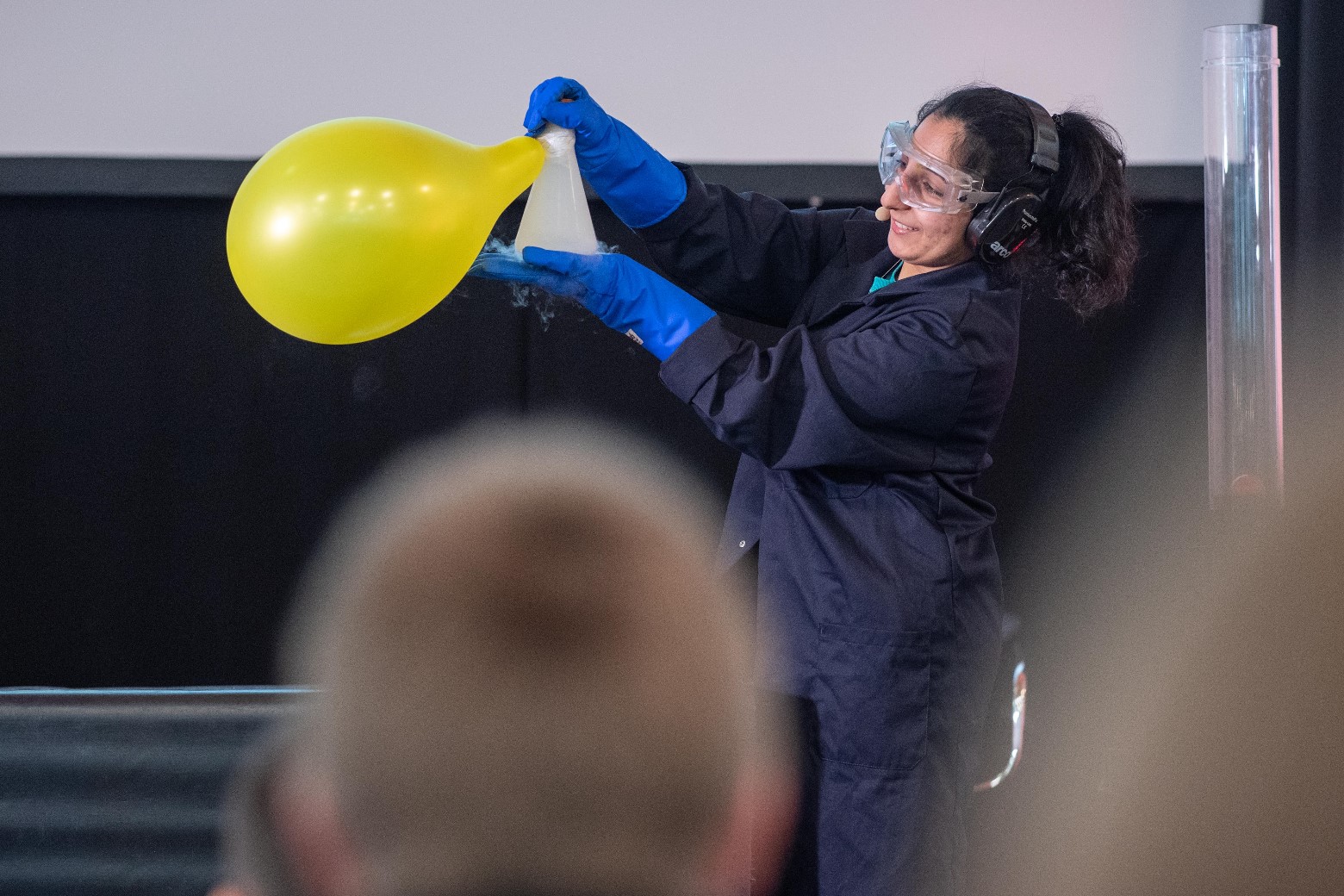 Superhero Science
(Presented by Dr Matt Pritchard)
Are superpowers fact, fiction or feasible in the future? Explore invisibility, superstrength, body armour, levitation, mind control and find out what they do (or don't) have to do with real science. And for those superpowers which are scientifically impossible? That's where the magic comes in!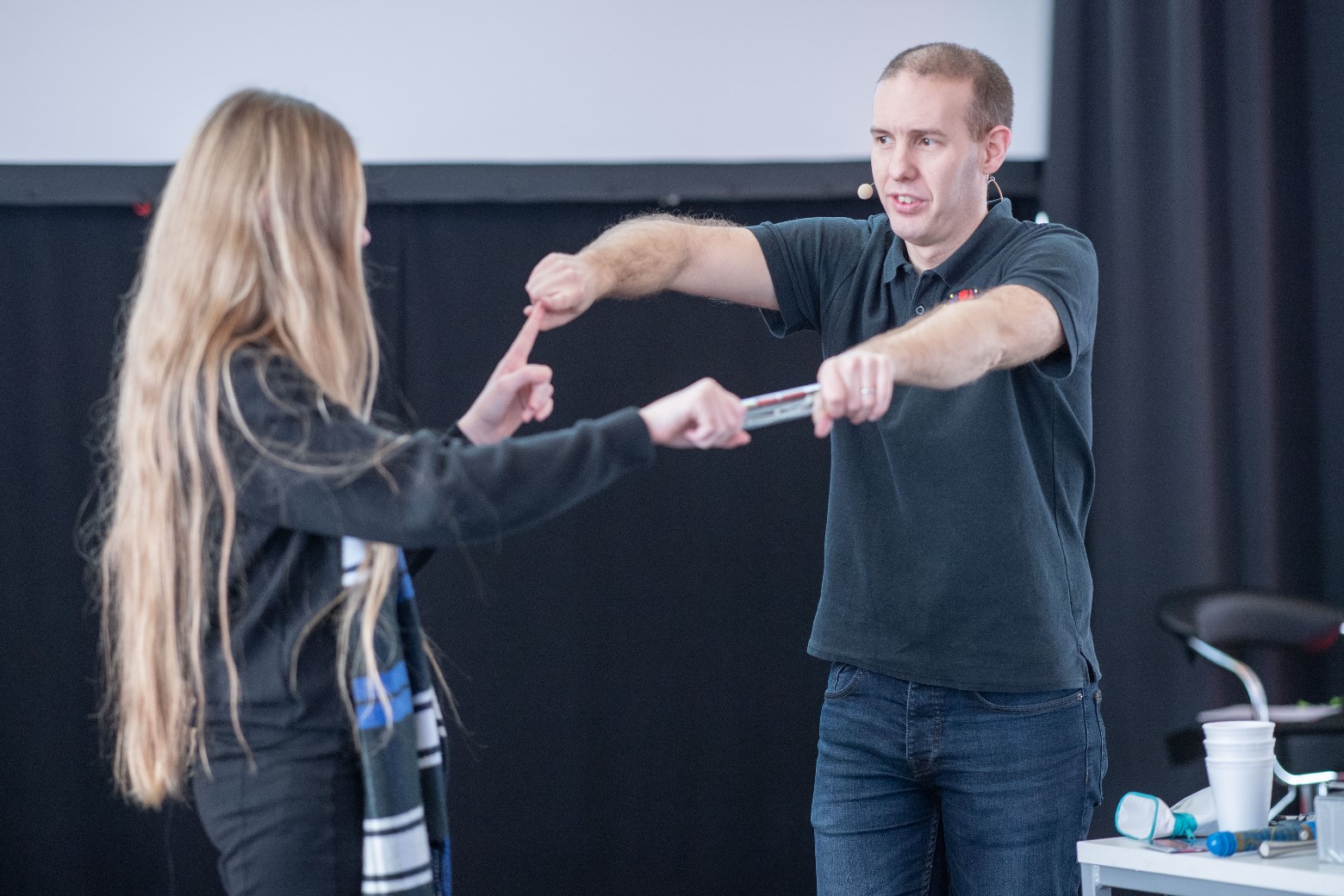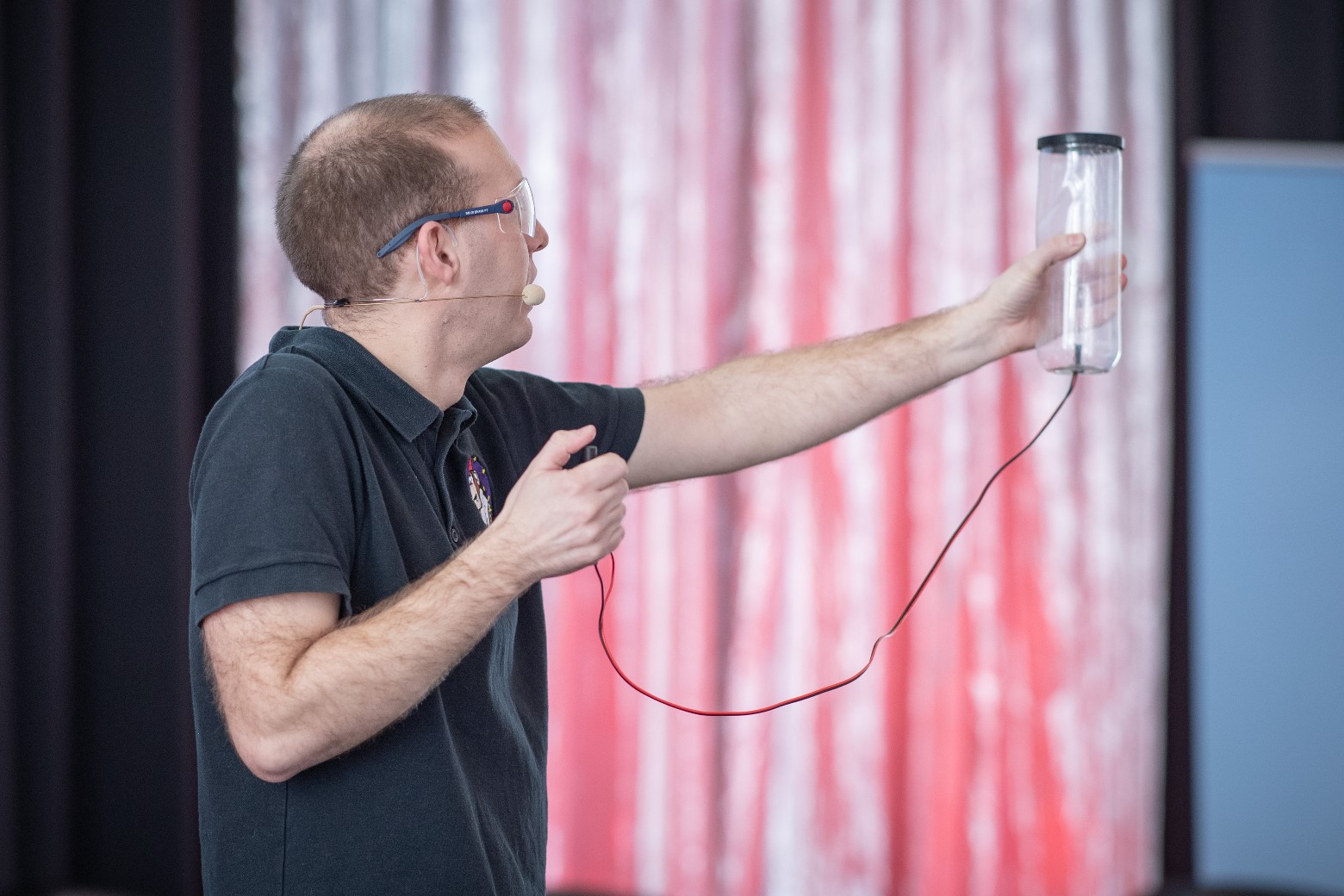 Workshop: Careers Networking
(Presented by Industry Professionals)
This workshop will give you a chance to meet and practise networking with Industry Professionals in an informal setting and think about your futures. To support this workshop there is a work booklet in your welcome bag which will get you thinking about the transferable skills you already have that link to your future opportunities.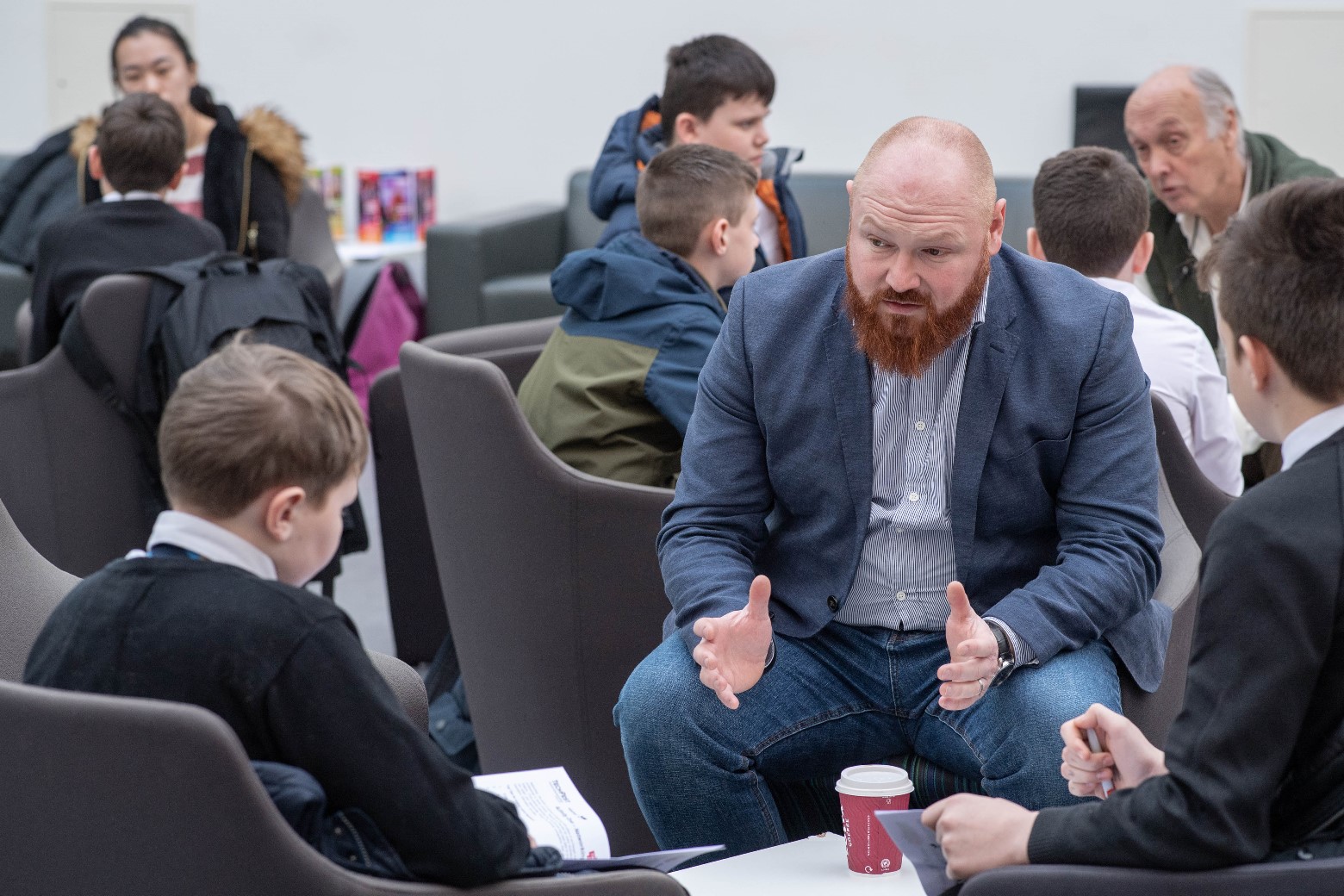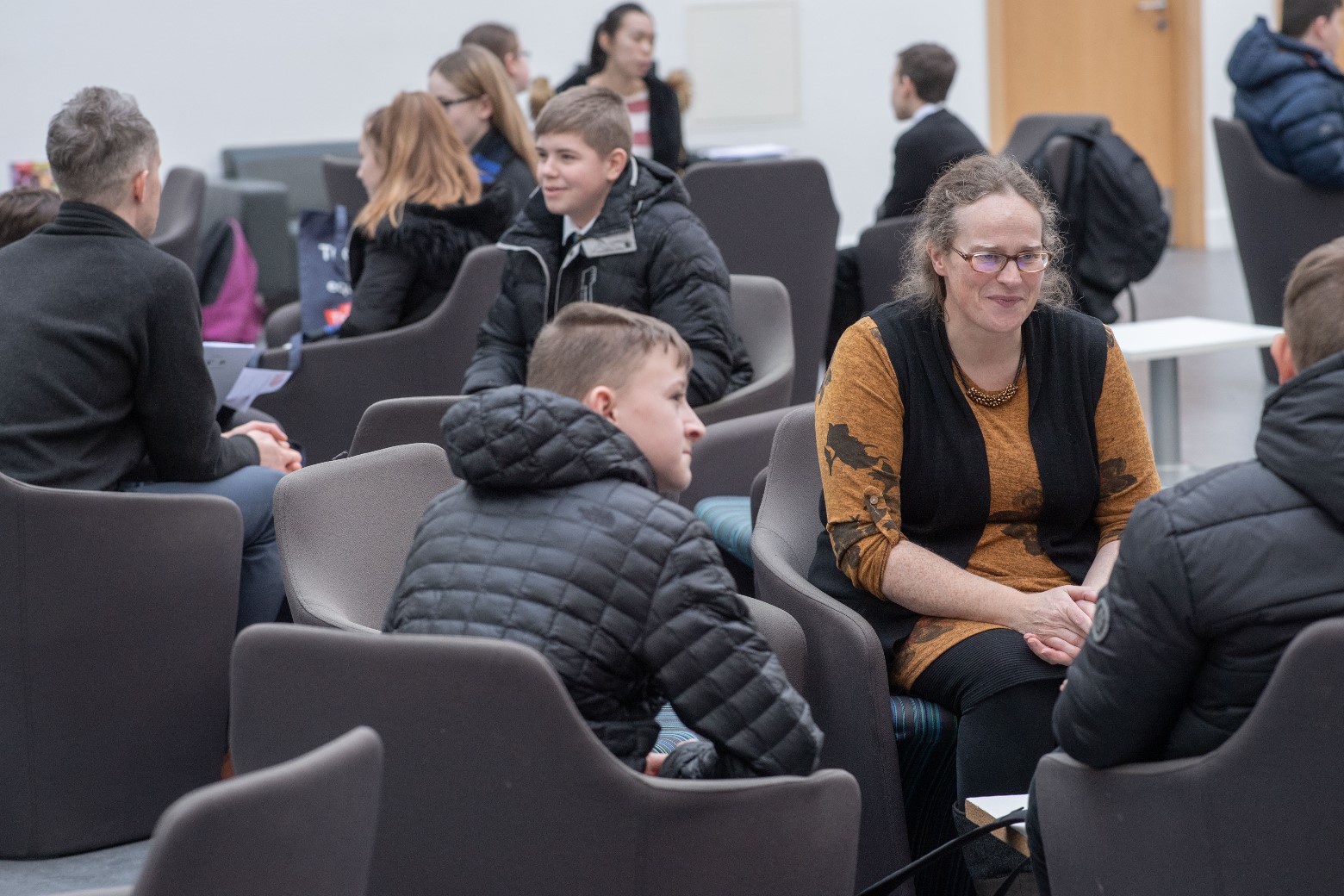 Workshop: Climate Challenge
(Developed and Presented by TechFest)
Designed and delivered by TechFest this workshop aims to give students the confidence to present to their peers as well as engaging with the science behind Climate Change and what we can all do to make a difference. Students will also work to communicate what Industry is doing to meet the challenges of our future.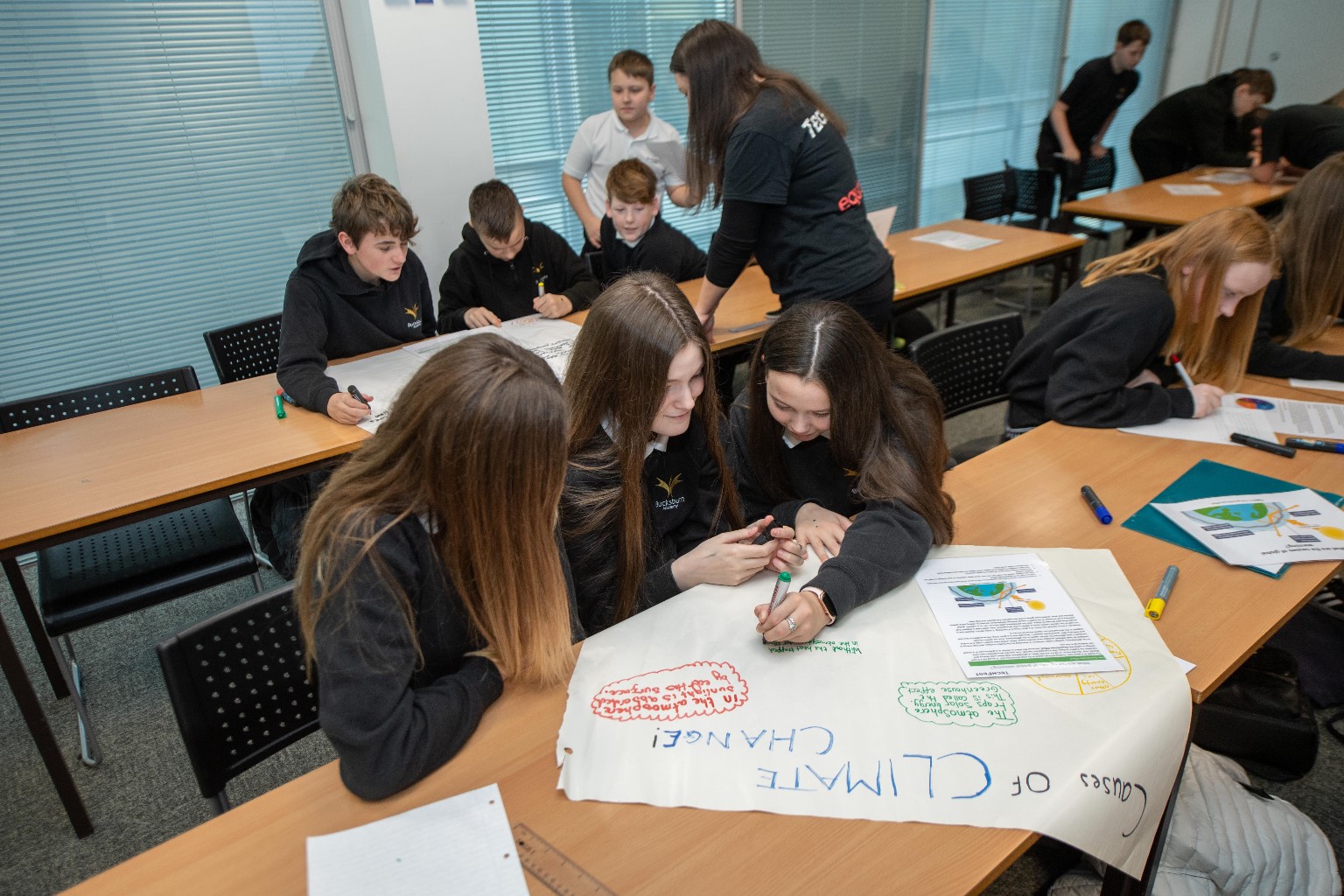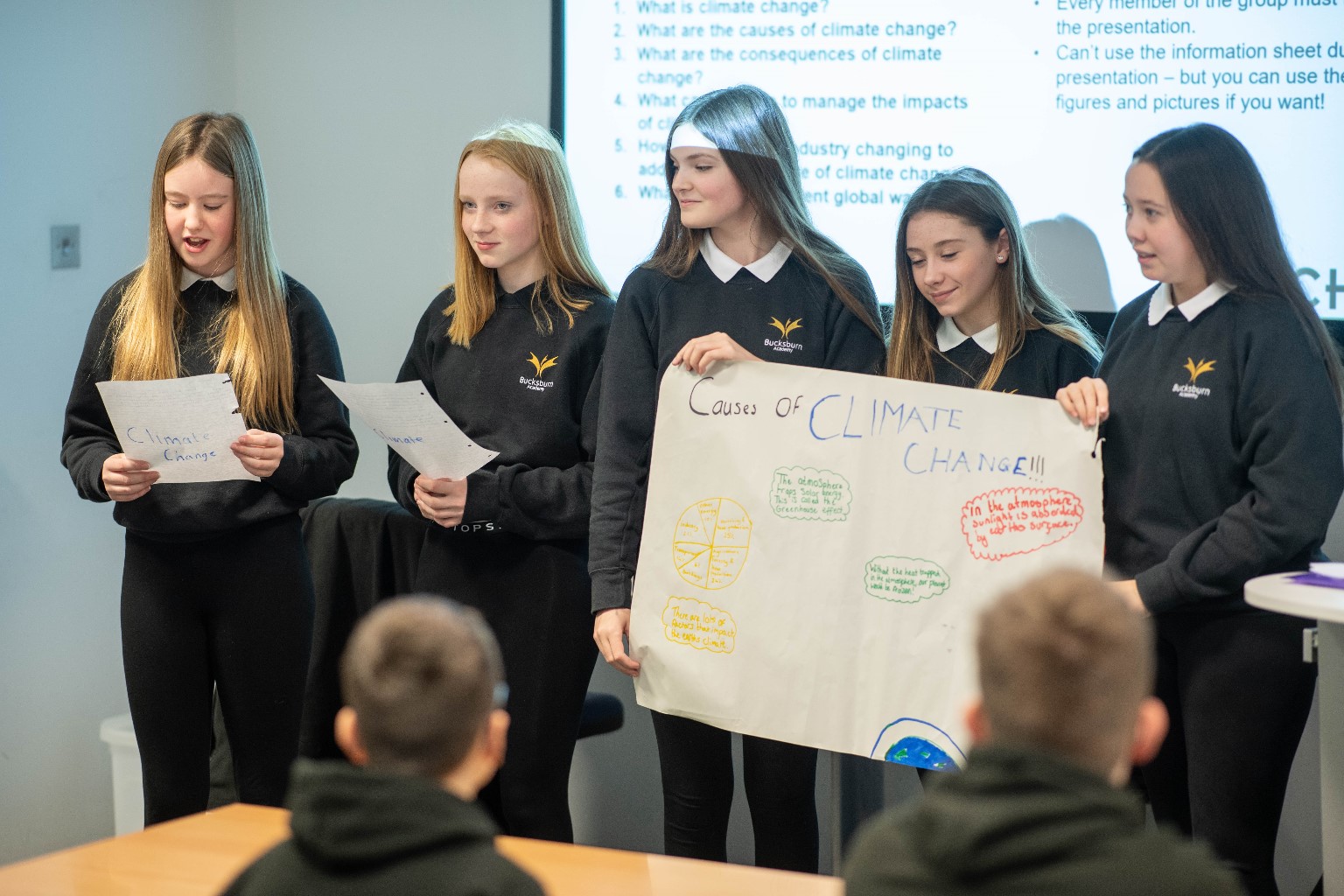 Crystal Maze
(Developed and Presented by TechFest)
Teams will be required to work their way around puzzle rooms solving mathematical problems in a race against time! Each challenge will relate to a different Maths theme and will require teamwork and lateral thinking.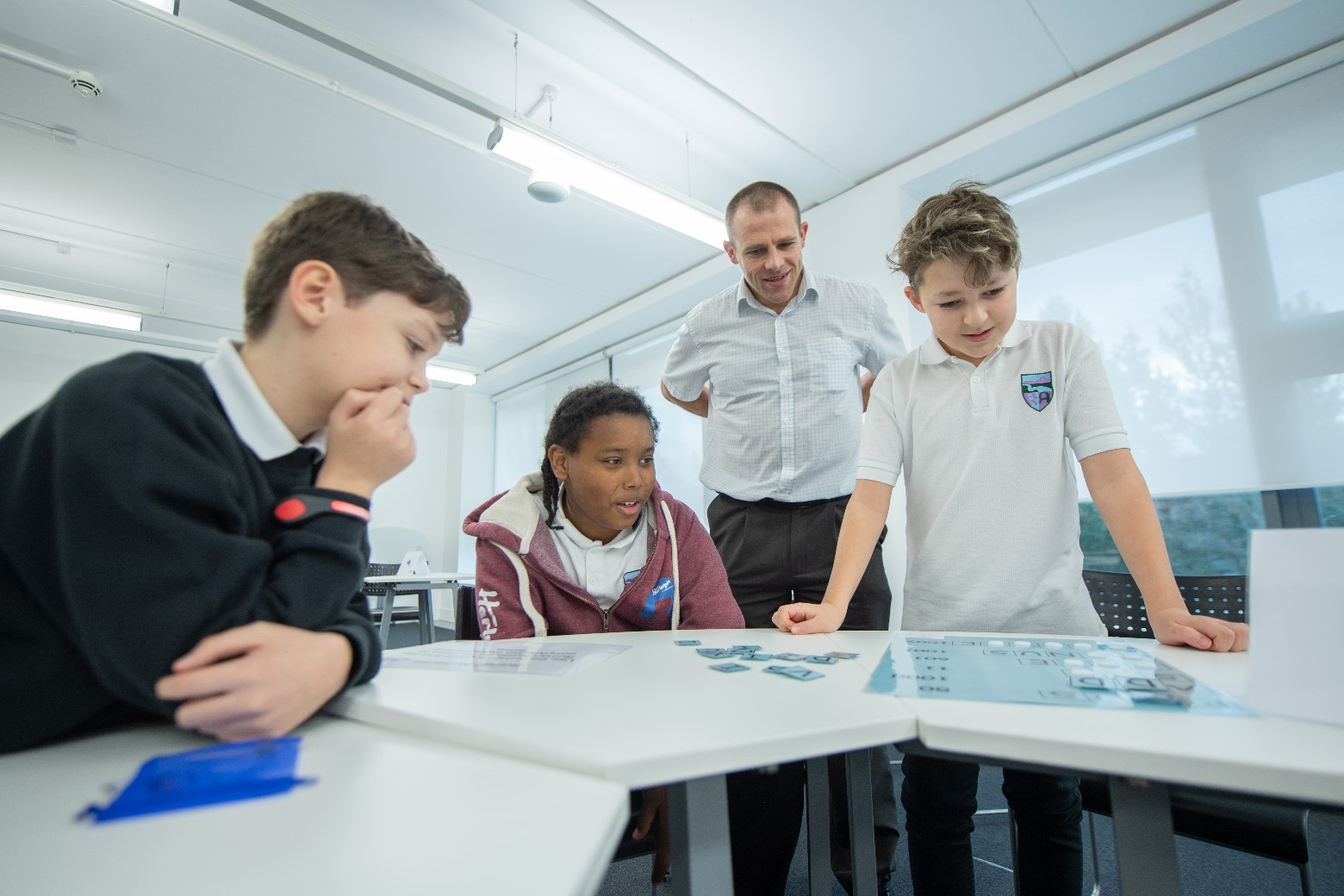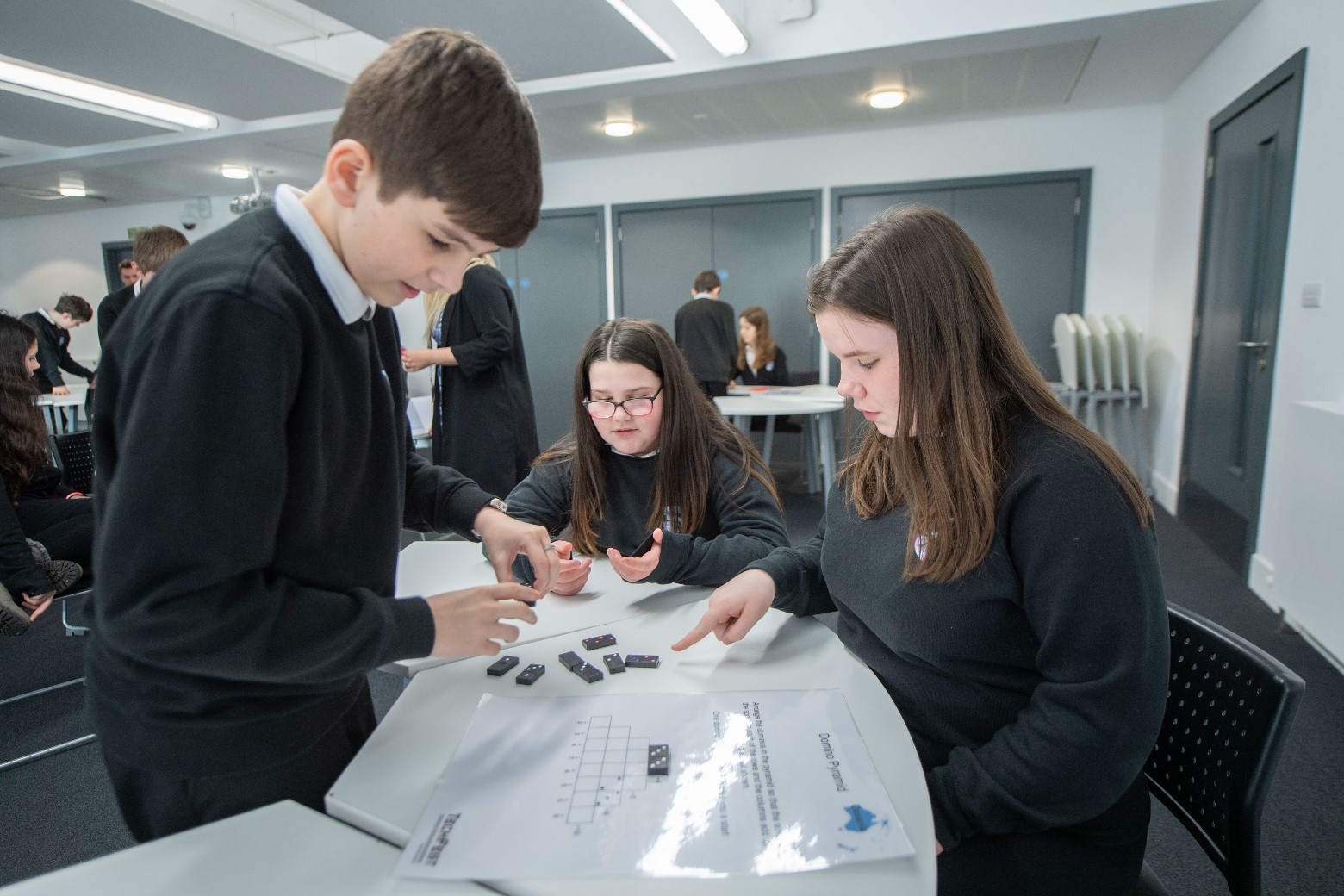 Here are some of the highlights of the talks, workshops and shows of 2019:
The Supercool Show (45 mins)
Science Museum, London
Join Plasticine Pete and Pam as they travel to the extremes of temperature, and investigate the incredible effects of the coldest substance you'll ever see - liquid nitrogen. Find out what it feels like to touch a cloud, make instant ice cream, and stick your fingers in your ears as we blow up a balloon Science Museum-style!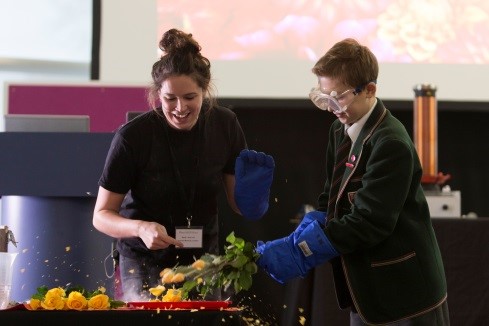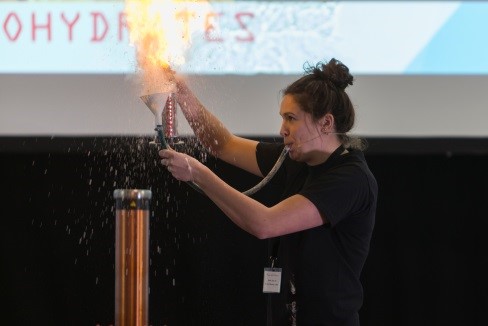 Photo Credit: Ross Johnston/Newsline Media/Equinor (formerly Statoil)
''The hydrogen balloon explosion was spectacular.'' Student, Cults Academy
"Excellent show, pupils were engaged and enthusiastic." Teacher, Meldrum Academy
Workshop: Ready to be Blown Away? (45 mins)
Developed and presented by TechFest, supported by Equinor (formerly Statoil)
This workshop explores renewable energy, specifically how we can harness kinetic energy from the wind. Pupils learn about Hywind Scotland, the world's first floating wind farm, before participating in a challenge to build the most efficient windmill.

Photo Credit: Ross Johnston/Newsline Media/Equinor (formerly Statoil)
"You got to use your own creativity" Student, Kincorth Academy
Workshop: Learn How to Rock It (45 mins)
Developed and presented by Equinor (formerly Statoil)
Pupils travel back in time to discover the origins of oil and gas in the North Sea. This workshop looks at how these natural resources are formed, including those from Equinor's (formerly Statoil) Mariner field.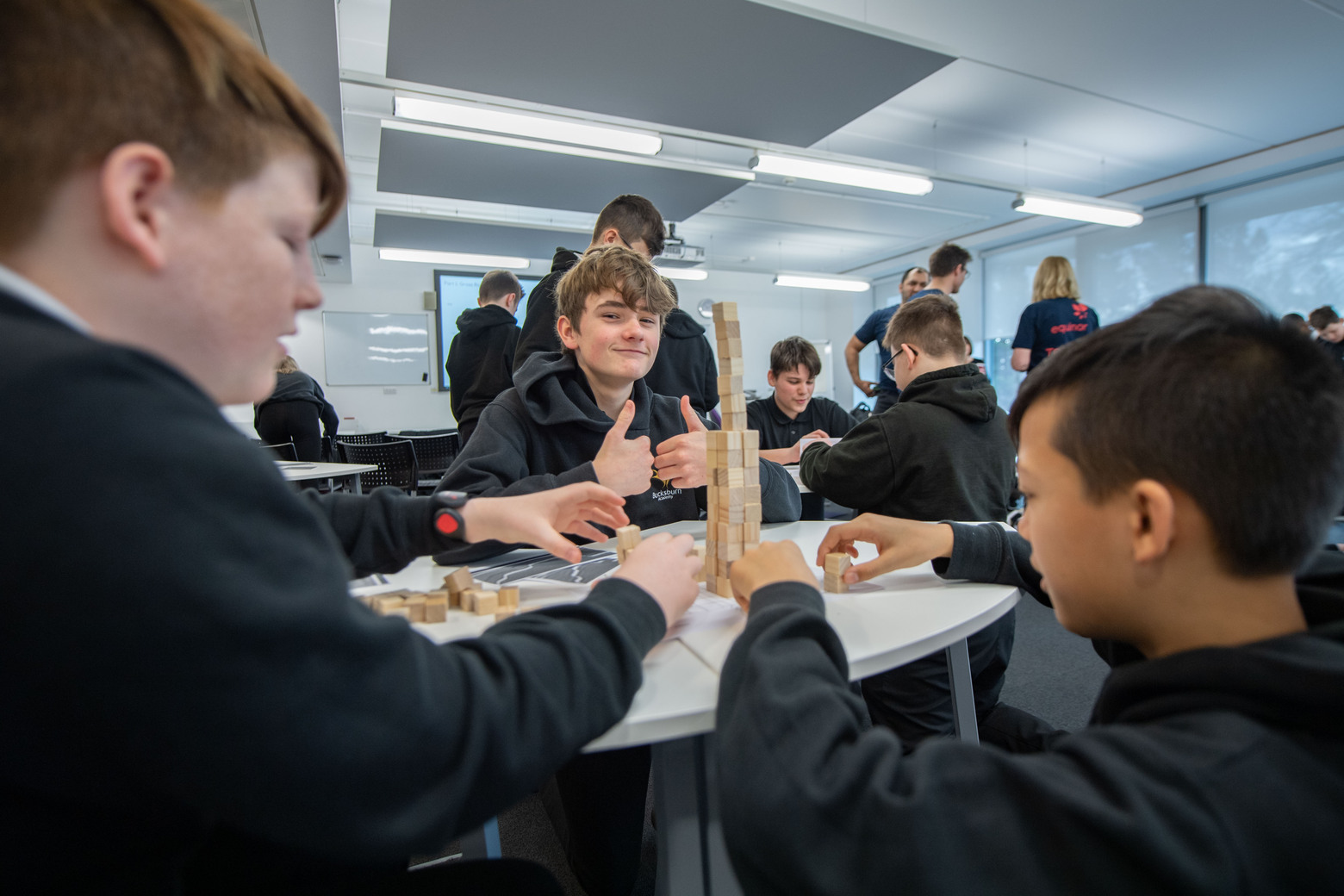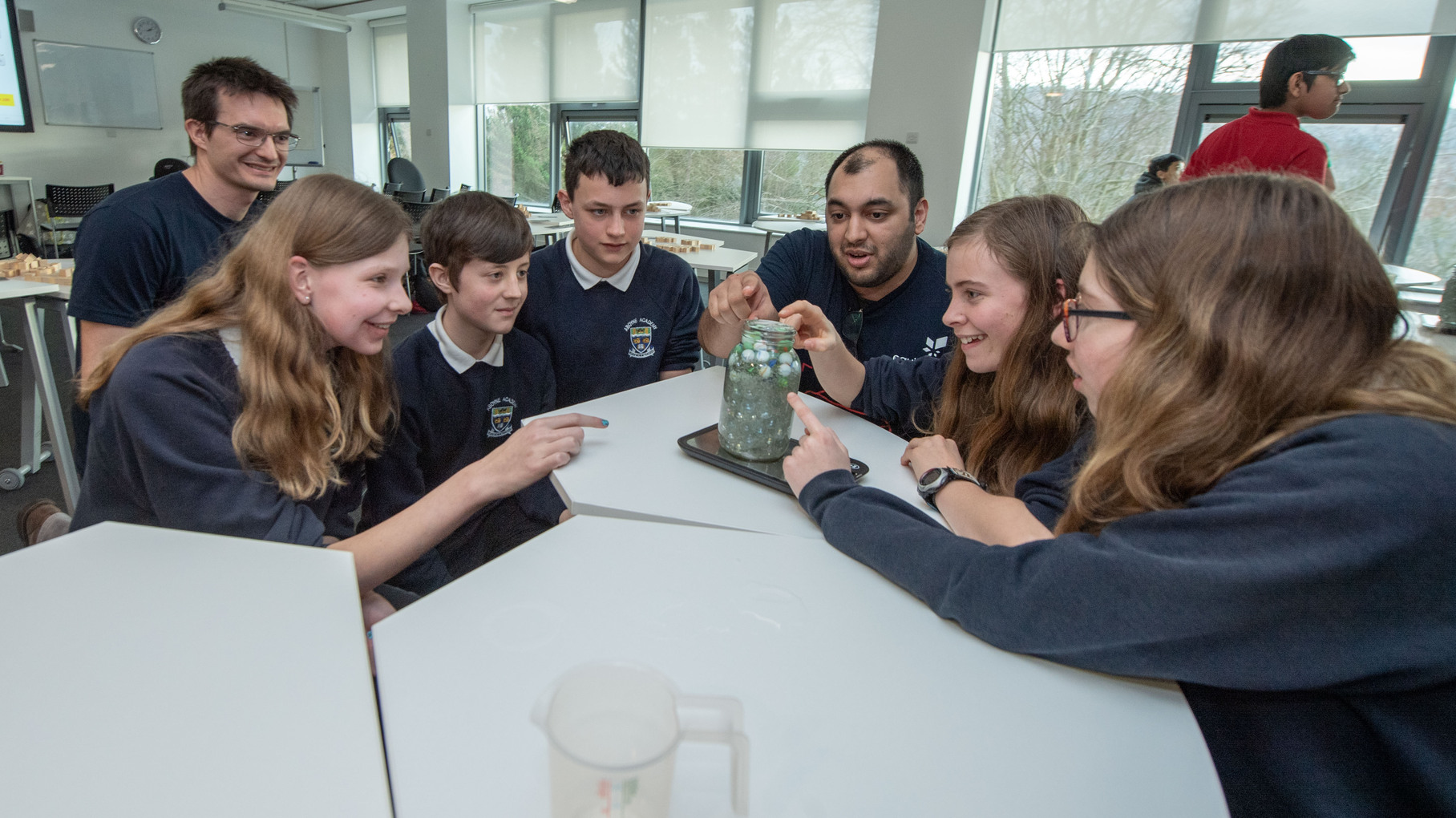 "It was informative and very fun and interactive" Student, Alford Academy
Workshop: Installation Manager (45 mins)
Developed and Presented by Risktec and STEM Ambassadors
This workshop puts the pupils in the position of Offshore Installation Manager; responsible for both safety and oil & gas production on an offshore installation. They are faced with scenarios that require them to balance the risk of a major accident vs the reward of continued oil & gas production.
This game is facilitated by industry STEM ambassadors providing context from their own experiences.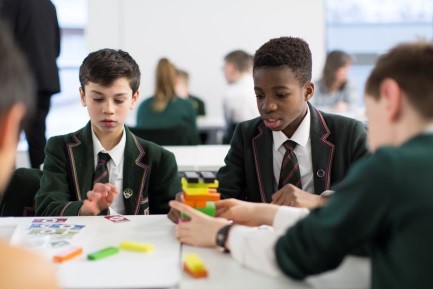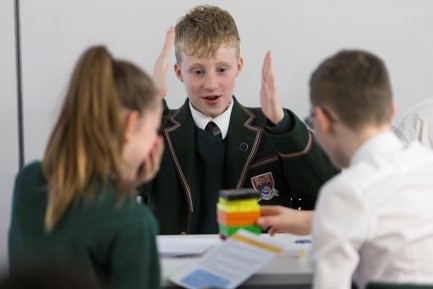 Photo Credit: Ross Johnston/Newsline Media/Equinor (formerly Statoil)
"Great fun and interesting to learn about the oil rigs." Student, Albyn School
Demo: RGU Engineering (30 mins)
Developed and Presented by RGU Engineering Department
Robert Gordon University boasts impressive, state-of-the-art engineering laboratories equipped with the very latest engineering technology and pupils get the opportunity to see some of this equipment in action. Demos include the department's Ocean Wave Tank, ROV Pool and Wind Tunnel.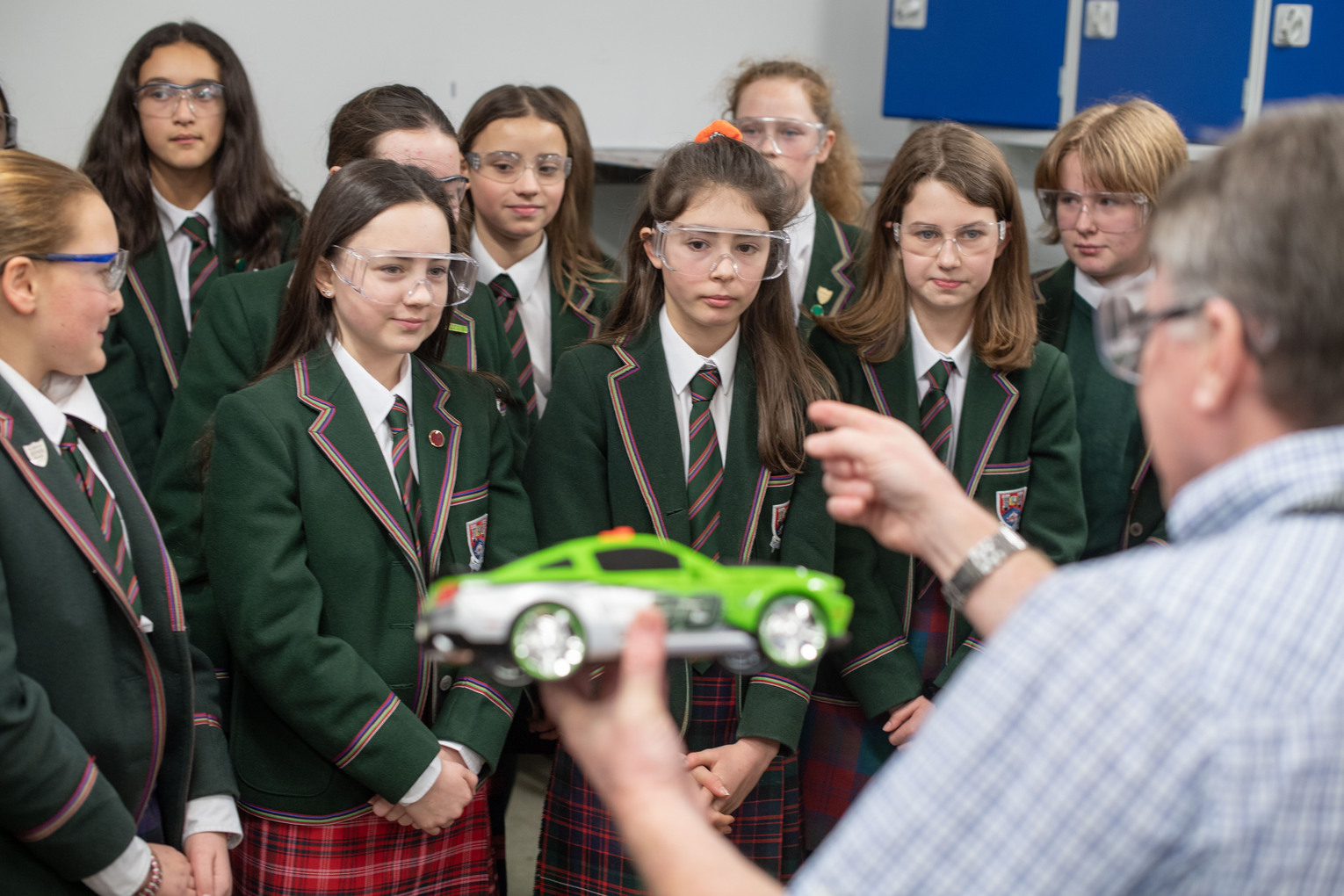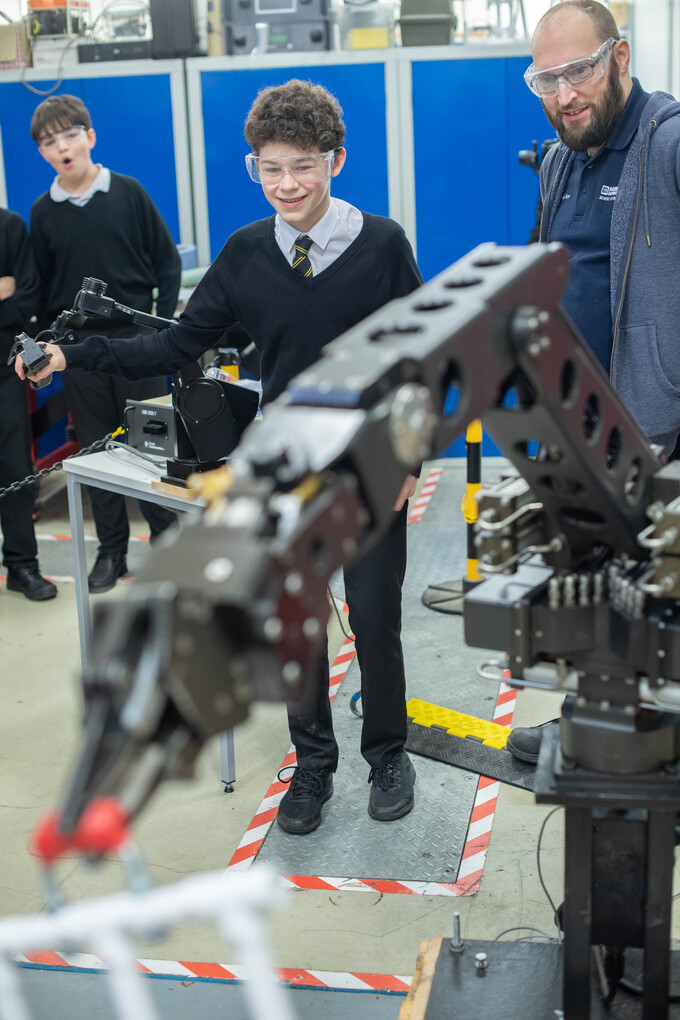 Photo Credit: Ross Johnston/Newsline Media/Equinor (formerly Statoil)
"I really enjoyed it and it has encouraged me to take more of an interest in engineering." Student, St. Margaret's School for Girls
Pupil STEM Talks
The original concept for the Heroes of Tomorrow events remains and schools are asked to nominate pupils interested in presenting a STEM talk. These are held in the amphitheater after one of the showings of the 'Big Energy Show'.
Pupils can include this talk as part of their CREST Awards.
Pupils who successfully completed a talk were awarded a prize bag with goodies from the Science Museum, courtesy of Equinor (formerly Statoil), and a certificate.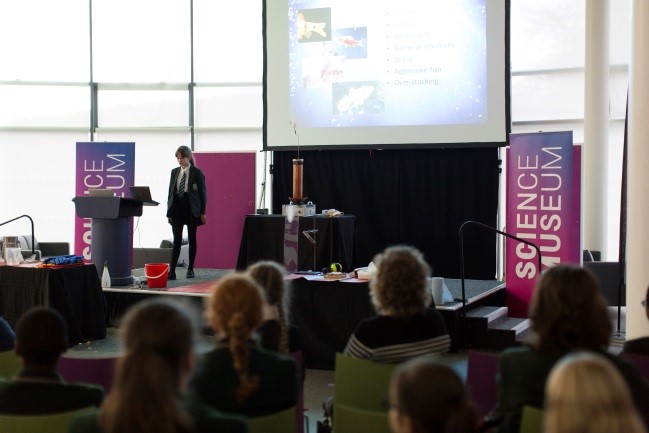 Photo Credit: Ross Johnston/Newsline Media/Equinor (formerly Statoil)
"Heroes of Tomorrow is Equinor's talent development concept and we are delighted to extend this to TechFest Public Programme, celebrating many of Aberdeen's finest examples of leadership and innovation in science, technology, engineering and mathematics. There are talks and tours for everyone to share their interest and passion for STEM, as well as many opportunities for young people to gain an insight into subjects for potential future studies or careers. We are delighted to play our part in celebrating some of Aberdeen's success stories and supporting the next generation through TechFest." - Hedda Felin, Managing Director, Equinor (formerly Statoil) Production, (UK) Ltd
Get involved with workshops and an incredible science show, courtesy of Robert Gordon University and the Science Museum in London. Gain insight into the lives of industry professionals with career-networking and grab the opportunity to develop your confidence and presenting skills by delivering a demonstration to your peers.
For more information, contact Jenny Taylor at This email address is being protected from spambots. You need JavaScript enabled to view it. or 01224 274194 and become part of Heroes of Tomorrow!