The Royal Institution Mathematics Masterclasses gives S2 pupils an insight into how Mathematics can be applied and utilised outside of the
classroom.
The Aberdeen Maths Masterclasses series has been kindly sponsored by Chevron for over 12 years and the Masterclasses have become very popular with students and teachers in this time.
The main focus of the series is the application of Mathematics to real life problems, a message which can often get lost in the school environment.
The Royal Institution's (Ri) purpose is to harness science for the maximum benefit of society, encouraging people to think more deeply about the wonders and applications of science through education and heritage activities for people of all ages and backgrounds. These include the world-famous CHRISTMAS LECTURES; public talks from the world's greatest thinkers in its historic lecture theatre; a national programme of Masterclasses for young people in mathematics, engineering and computer science; hands-on science workshops in its Young Scientist Centre; animations and films from its award-winning Ri Channel and the preservation of its scientific legacy through the Faraday Museum and archival collections. For more information about the Royal Institution please visit their website: www.rigb.org.
To nominate your child for this years Mathematics Masterclass please fill out this form and return to jennytaylorThis email address is being protected from spambots. You need JavaScript enabled to view it.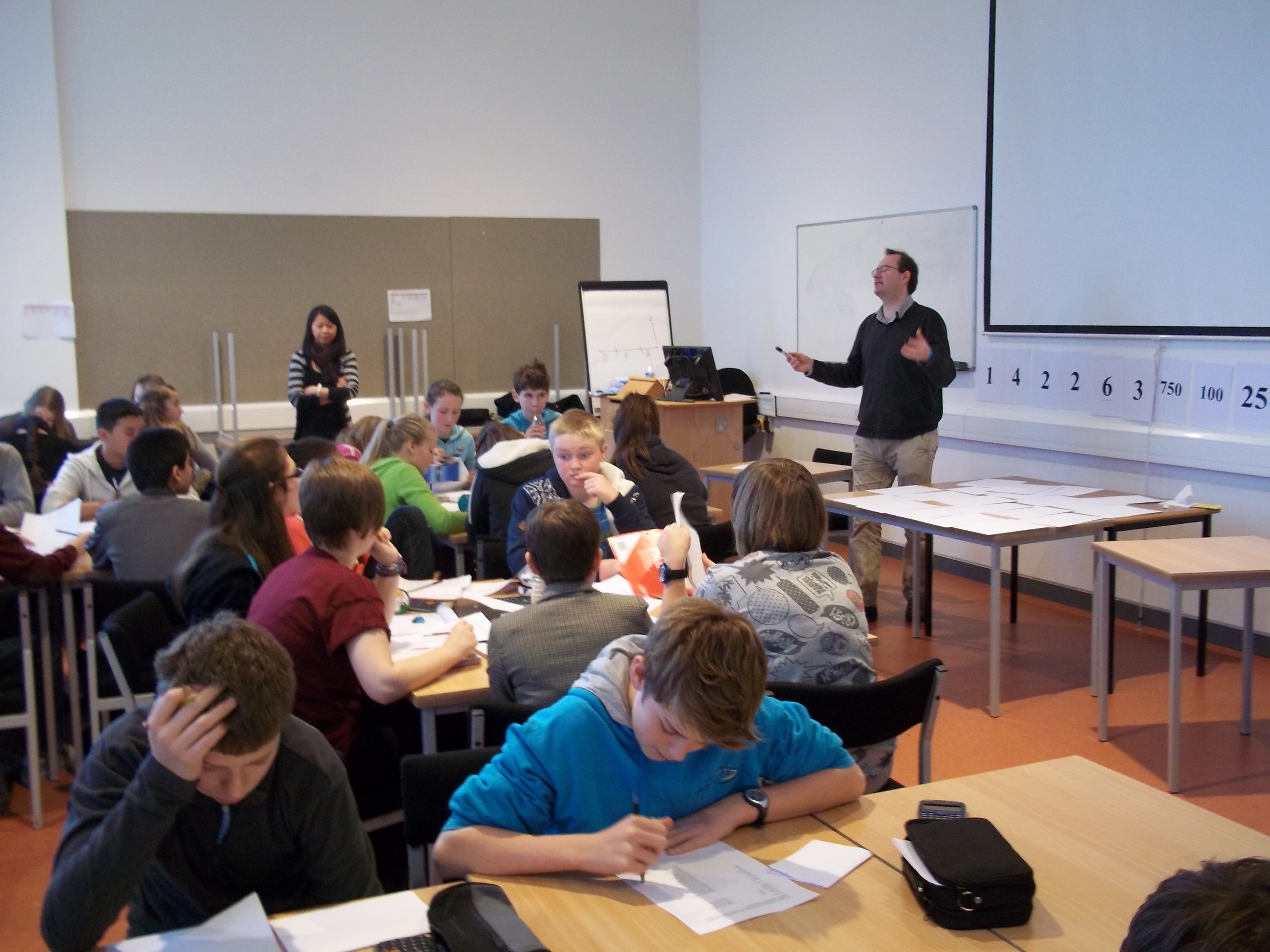 The Maths Masterclasses series provides the important link between school pupils and a diverse variety of industries from an early age within secondary education.
The classes are delivered by a group of presenters within a wide range of speciality topics. Previous topics covered include 'How can data be interesting and powerful?' and 'Mathematics in Astronomy'.
For more information on the Maths Masterclasses, please get in touch! contact us
"I really enjoyed the Masterclasses and I now understand how Maths can be used real situations."
S2 Student, Westhill Academy.
"My child has enjoyed these very much and seems to feel at home in the University environment. It has been a wonderful opportunity for her. She has an interest in Engineering so I am sure these sessions will be very productive for her future."
Parent, Mackie Academy.
"It was fun and enjoyable. I made good new friends."
S2 Student, Banchory Academy.